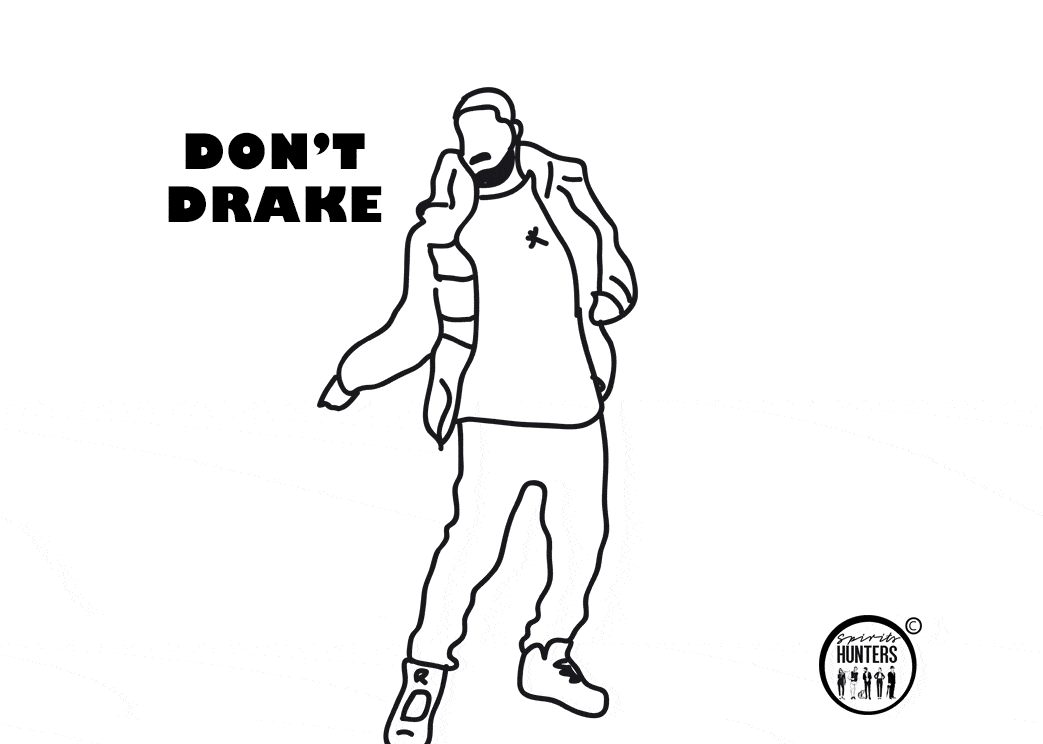 Don't Drake and Drive !
A young man calls my work place ,spiritshunters.com and asks for me says, is name is Caleb Carlosse, he wants a 2 month internship to learn photoshop, he tells me his mom asked him to call me… Do I know your mother… He says no.
How old are you ?
"17 years old"
Damn it !  I tell myself this is going to be damn frustrating babysitting internship ! Just a waste of time !
I have become tired of interns, they know it all ,they are often rude ,take precious time out of your day and not a single sign of thankfulness.
… But i feel sorry for him getting an internship is not always that easy these days !
So I say yes ! he shows up a month later and having totally forgotten my promise…. I am a little surprised to see him as he is a calm and nice for a seventeen year old.
I sit him down in front of a mac , i explain what he has to do and to my great surprise, he is not that bad !
he animates the pictures on photoshop and video for our website spiritshunters.com
When thing start to get real busy, Luc sometimes forgets to give him photos to work on.
So he starts animating his drawings all on his own, bothering no one.
one day i ask him to draw the « rappeur » as we say in French  Drake and he works on it all day !
Ok… that's cool … he likes Drake and he starts animating the drawing that same day he is asked to work on animations on the theme "don't drink and drive "
We are a slow drinking web site "learn to taste" is our moto
"The art of drinking around the world" is our univers , we believe in educating people to enjoy drinking not in quantity but in quality.
I tell him to add to his drawing of Drake "don't drink and drive" as drake has just come out with a new whisky called Virginia Black Whisky with his associate Brent Hocking.
But he makes a mistake and writes "don't drake and drive »
As a message to everyone who loves Drake as we all do, think to drink responsibly.
Drake we love you, your whisky, all what you do,  but we also love life so we though we would publish this as a sign of life loving life and just don't drink and drive that's the bottom line !
Just don't drink and drive that's the bottom line !