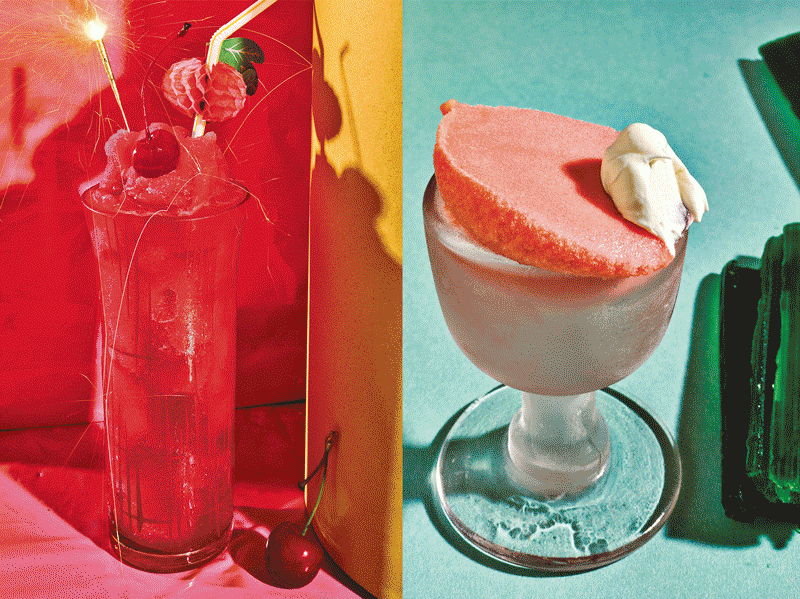 The most beautiful ice cream and sorbet cookbook
A touch of colourful summer with Kitty Travers' cookbook "La Grotta: Ice Creams and Sorbets".
This beautiful book brings together – the first by Travers- contains photos of La Grotta ice cream parlour, by photographer Grant Cornett. Travers blurs his vision of delicious dessert, a passion that came true in 2008, opening his first ice cream company.
After his culinary studies in New York, Travers studied for years in kitchens and his free time took him to travel in France and Italy, learning the best of ice-cream art. At home, he continued to practice his recipes with fruits he returned from his travels. He also practiced at St. John's Restaurant.
After selling ice cream from his Piaggio, at markets and fairs around London, came the day in 2008 when he opened La Grotta.
Unpublished, original flavours, with seasonal fruits and real dairy products reside in La Grotta. Beautifully colourful, the London ice-cream parlour delights the palate of the smallest to the largest. An essential reading to attack the fridge at the same time.
La Grotta. Copyright © 2018 by Kitty Travers. Photographs copyright © 2018 by Grant Cornett. Published by Clarkson Potter, an imprint of Penguin Random House, LLC.
Don't drink and drive. Enjoy responsibly.