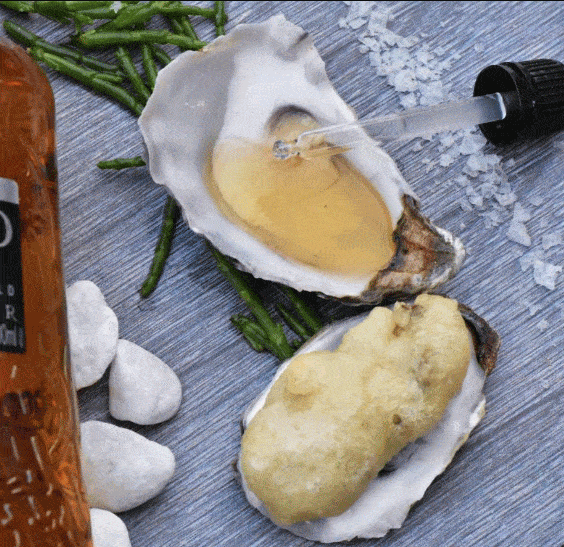 Three whisky cocktails dedicated to Burns Night
Last January we celebrated Burns Night, the mythical night that commemorates the birthday of the poet Robert Burns (1759-1796). We bring three whisky-based cocktails dedicated to Burns Night.
Surf n' Fodder
An original creation, to be tasted preferably on a tempurized oyster.
Ingredients
25 ml of Highland Park 12 years old
A touch of oyster brine
Samphire for garnish
* Serve on an oyster
Preparation
Mix the whiskey with the brine. Once ready, serve the mixture in an oyster and garnish with samphire.
Fiery Skies
Perfect for food pairing with the typical Scottish terrine Cock-a-Leekie.
Ingredients
37.5 ml of Highland Park 12 years old
21.5 ml Cherry Liqueur
2 dash walnut bitter
Ice
Dehydrated blood orange wheel for garnish
Type of glass: Old Fashioned
Preparation
Add large ice cubes to the glass and pour in the ingredients. Slightly mix with a bar spoon to combine the drink. Once well stirred, garnish with the blood orange wheel.
Magnum Espresso'tini
This is the first magnum espresso, made from the famous Scottish liqueur Magnum, replacing the vodka of the traditional Espresso Martini recipe with whiskey.
Ingredients
35 ml of freshly made Espresso
35 ml Johnnie Walker Black Label whisky
25 ml Magnum cream liqueur
Optional – 5 ml sugar syrup
Coffee beans for garnish
Type of glass: Martini
Preparation
Shake all ingredients in a cocktail shaker with ice and strain with a Hawthorne strainer. Serve in a Martini glass and garnish with coffee beans.
Don't drink and drive. Enjoy responsibly.