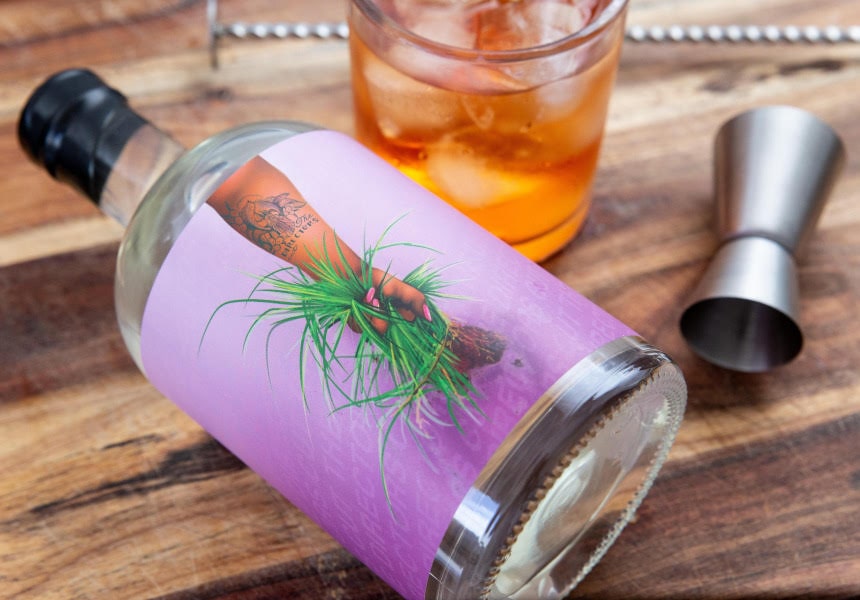 Discovery: this gin is infused with hand harvested grass
This is the first launch of the Australian distillery Antagonist Spirits, a grass infused gin.
How fresh can a gin be? Antagonist Spirits of Melbourne knows this very well. In fact, their first release, Antagonist Hard Cut Gin, was born from a kikiyu grass infusion. But it's not just an infusion of kikiyu grass, the star herb of this gin is grown by hand, "stem by stem".
Kikiyu grass: is a plant also known as coarse grass, because of the robustness of its leaves, and African grass, in allusion to its origin: East Africa. (jardinitis.com)
Kikiyu grass gives a buttery and delicious finish to this gin, an ingredient that the creators of the distillery, friends Darren Ivey, Addam Winkels and Brenton Dunne, chose since it bring back childhood memories. Like when they played outdoor sports and grew up on farms.
To the creation of this Hard Cut Gin produced by Antagonist, soft hints of coriander seed, Germanic iris, angelica root and dehydrated orange peel are added.
As a base, Antagonist created a London Dry Gin with 43% alcohol. To distill it, they worked with Gypsy Hub, a Melbourne-based beverage incubator. The distillery recently won a gold medal in the contemporary gin category at the Australian Gin Awards.
How to taste it?
Ivey recommends tasting Antagonist dry, but Gin and Tonic lovers will find their happiness too. Ideally, prepare it with a three-to-one ratio of tonic and gin (garnish with a slice of pink grapefruit or a sprig of rosemary). This gin can also be enjoyed to perfection in a cocktail made with fresh apple juice, a dash of maple syrup, and a squeeze of lime.
There is a slightly stronger version called Director's Cut, which has a 57% alcohol content. A gin that will find its place in a Negroni.
You can get Antagonist through their website store.
Don't drink and drive. Enjoy responsibly.