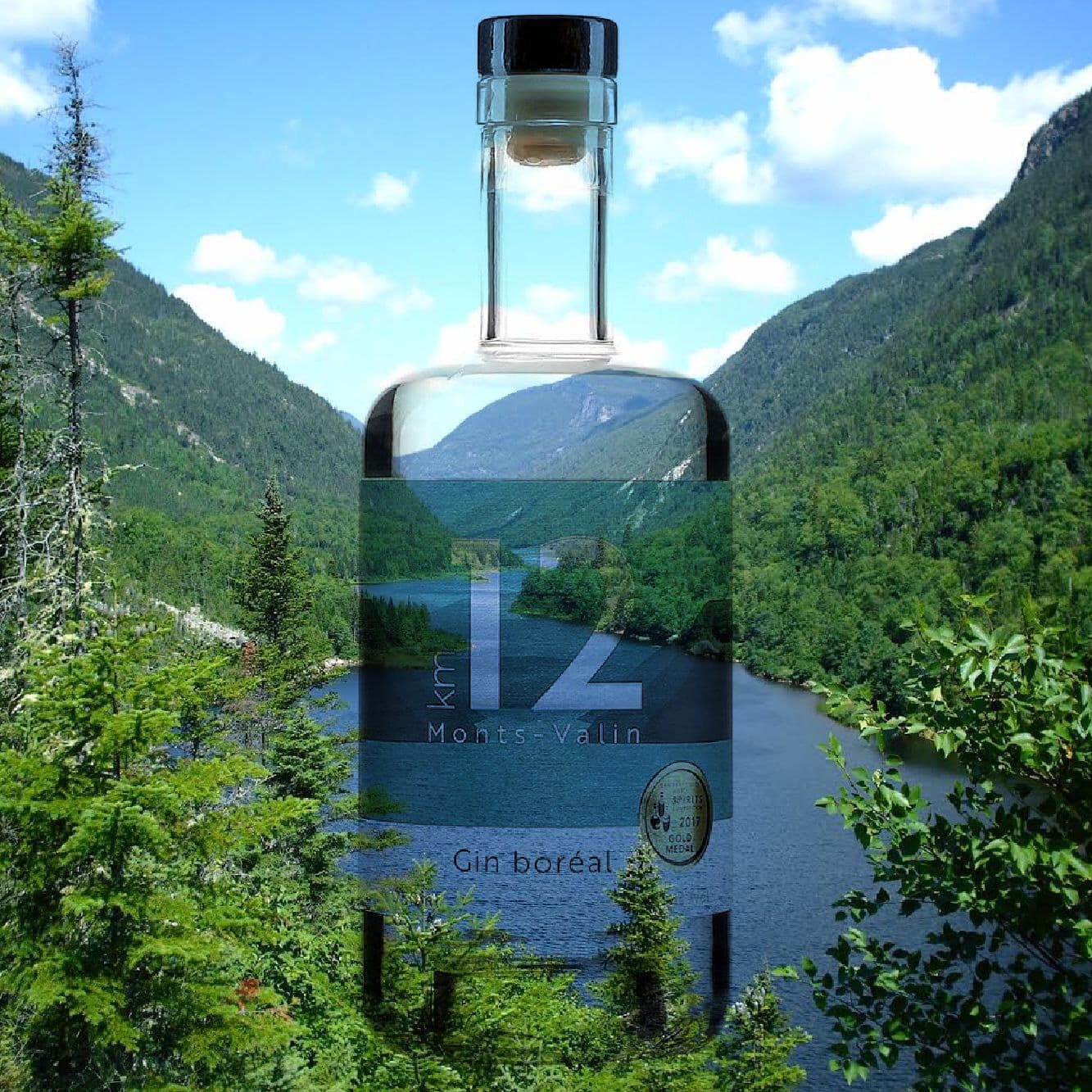 A gin based on ingredients from the Canadian Boreal Forest
From another world, because the epic Canadian Boreal Forest is what it seems to be, this gin has been created with ingredients from the Canadian Boreal Forest of Saguenay.
The Distillerie du Fjord in St-David produces Km12 gin, a blend of traditional juniper berries, pineapple aromas, wild raspberry bush leaves, dune pepper and spruce balsam sprouts. Perfect and fresh aromas to represent the wooded vegetation in a glass with ice.
Tasting Km12 means entering the boreal culture of Saguenay, hand in hand with the Bouchard family, who, after five generations of gin tasters, continue to run the Canadian distillery Distillerie du Fjord today.
It is mainly recommended to taste Km12 with an ice cube, although it lends itself very well to cocktail recipes such as Blue Devil, Automnique, Bourgeon Rose or Aristocrate.
Don't drink and drive. Enjoy responsibly.