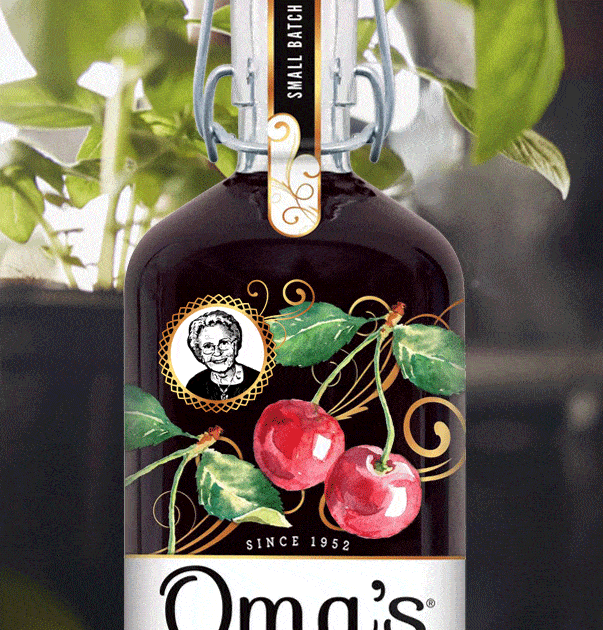 A great story hides behind Oma's infused cherry vodka
Oma's vodka may seem unfamiliar to many, however, a great story lies behind this cherry-infused vodka that arouses curiosity among tasters.
Originally from Traverse, Michigan, Oma's cherry infused vodka is a premium, handcrafted spirit distilled by Premier Distillery in Gurnee, Illinois. A 21-day infusion of cherries from the city of Traverse gives it a rich, authentic cherry flavor.
The story of Oma's cherry infused vodka
Oma's Cherry infused vodka exists since 1952 when Hedy Steinbart (Oma) and Walter Steinbart (Opa) began picking cherries on their annual vacation in Traverse City, northern Michigan, which as a matter of fact, led them to the tradition of making handcrafted cherry vodka.
Today, despite Opa's departure, Oma still continue the tradition of distilling the famous cherry vodka for family and friends. Oma's grandson, Kyle Miller, who learned the recipe, made possible arrival at the market and today we can all enjoy Oma's spirits in bars and find it in establishments.
Among the cocktail recipes you can try with Oma's vodka, we recommend Oma's Red Sky at Night:
Oma's Red Sky at Night
1 part of Oma's Cherry Infused Vodka
1 part champagne Tattinger
Serve on a champagne flute and decorate with a cherry.
For more recipes based on Oma's vodka visit their official recipe page.
Don't drink and drive. Enjoy responsibly.