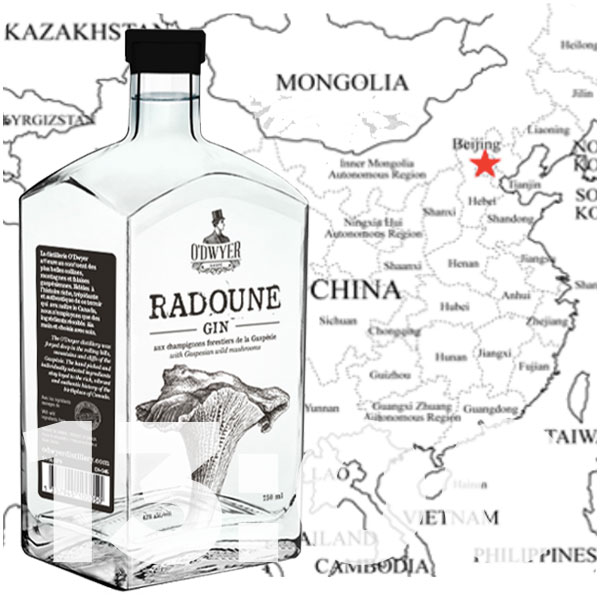 Canadian distillery O'Dwyer to export its gin to China and Germany
Canadian distillery O'Dwyer will begin exporting its Radoune gin to Germany and China, local media report.
The export process should begin soon, before the month of June with a monthly export of 700 bottles. Although it is expected to increase the export of gin to 4200 units.
The distillery sees an opportunity in the Chinese market since at the moment, according to O'Dwyer co-owner Michael Briand, the demand for gin in the Asian country is very high.
According to Briand, new sales in Germany and China will double the production of Radoune gin. In fact, the purchase of new distillation equipment was acquired in 2018 and would allow the production of up to 150,000 bottles of gin per year.
With this expansion not only the distillery will benefit, but also the community of Gaspesie. -Through this development jobs will be generated in the near future.
About Radoune Gin
Radoune is the world's first gin produced from wild forest mushrooms, founded by Michael Briand and Frederic Jacques. Gin comes in two types, Radoune Gin and Radoune Gin Vielli. The latter was aged in 15-year-old barrels of bourbon, rye and Canadian whisky distilleries.
You can purchase Radoune Gin through the SAQ site, check below:
Don't drink and drive. Enjoy responsibly.