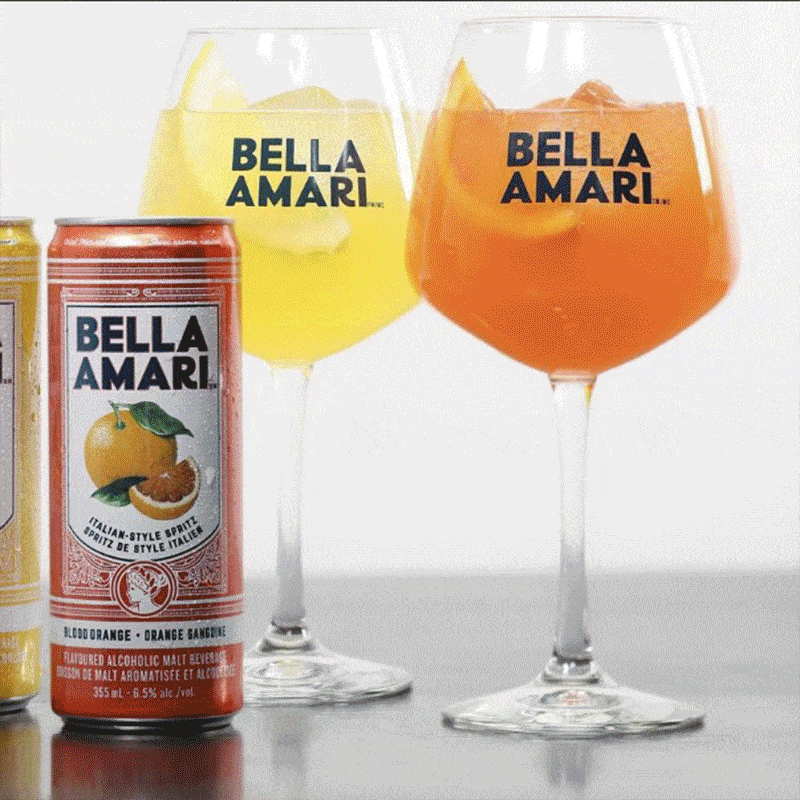 Canned drinks trend continues with Bella Amari, Italian-style spritz
Innovation of alcoholic beverage packaging seems to be increasingly taking shape. In fact, it was predicted by some specialists that the can format – for beverages other than beer – would be introduced into the trends of 2019 and the years to come. Undoubtedly, the practicality, size and easily recyclable material make this format an absolute must in drinks that differ from the typical beer, like wine or cocktails in a can.
Molson Coors, experts in this format for their production of beers and other beverages such as Aquarelle vodka, launch Bella Amari, a premixed drink inspired by the classic Amari cocktails. This soft version of the classic spritz defined on the can as "Italian-style Spritz" may not be everyone's cup of tea. Certainly, its advantage is being premixed and offering the practicality of packaging that fits perfectly to a day by the pool, picnic or beach. But the taste of the original recipe made up of prosecco, gassed water, Campari or Aperol will hardly compare to Bella Amari.
Bella Amari comes in two flavours, refreshing lemon and blood orange in 355 ml can sizes. Smooth, as its alcohol level is 6.5% and it balances the bitter and soft notes.
Don't drink and drive. Enjoy responsibly.