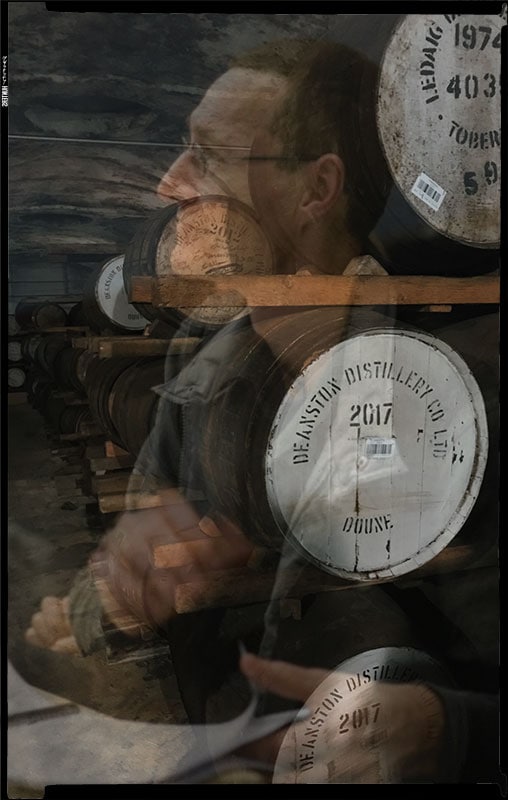 Commemorating a Scotch Whisky Passionate
They commemorate Luc Brewaeys, a great whisky enthusiast. After the death of the Flemish classical music composer from Singel together with the Antwerp Symphony Orchestra, I SOLISTI, and HERMESensemble create an event to commemorate the composer's passion for the Scottish drink.
Brewaeys' "whisky Works" is a concentrated week of concerts, as well as temporary exhibitions on the life and works of Brewaeys. The composer named many of his works after names from large distilleries, emblematic whiskies and other references to the world of scotch whisky.
The different Antwerp ensembles and orchestras will participate in the interpretation of their compositions in a series of events starting on 17 November.
Programme:
Sunday 17 November, 2:00pm. Talisker. Soloists of the Antwerp Symphony Orchestra. HERMESensemble and I SOLIST, with the clarinet and percussion ensemble of the Royal Conservatory of Antwerp.
Sunday 17 November 3:15pm. Laphroaig (+Debussy & Van Parys), Antwerp Symphony Orchestra, conducted by Etienne Siebens and Filip Rathé.
Tuesday, November 19, 8:00pm. Along the shores of Lorn. Chamber music students and the Symphony Orchestra of the Royal Conservatory of Antwerp, Conservatoire & Desguin Kwartet, conducted by Karel Deseure.
Friday 22 November, 8:00pm. Black Rock Unfoldin, Knockando, OBAN, Bowmore String Quartet Nº2, Cardhu and Whisky on Stage. By ChampdAction, HERMESensemble and I SOLISTI, directed by Ed Spanjaard.
From 6 November to 4 December: Nobody is Perfect! (Luc Brewaeys Sixty) -deSingle entrance hall.
To obtain tickets:
Don't drink and drive. Enjoy responsibly.