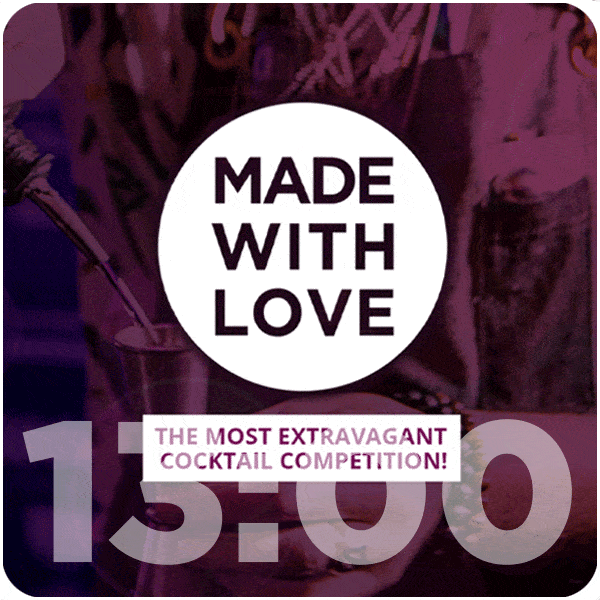 Flor de Caña rum cocktails gave the victory to these bartenders in "Made With Love"
The regional final of the Made With Love mixology competition was contested by 18 bartenders, two of whom won thanks to their Flor de Caña rum cocktails.
Both bartenders, Camille Saracchi (Restaurant Il Teatro) and Jean-René Lebel (Restaurant Le Shaker) were crowned winners in the tenth edition of Made With Love in Quebec. Saracchi won the judges' selection award while Lebel won the audience selection award. Their cocktails based on Flor de Caña Nicaraguan rum enchanted the audience.
The next step
After the conquest of the regional final of Made With Love, the next step for Saracchi and Lebel will be to participate in the national final of the competition next May 2020. This tough final will be disputed among the best mixologists in Canada.
No less important third place
Camille Saracchi was followed by Mary-Kim Blackburn in second place (Effervescence) and Tristan Plourde (Marriott Quebec). While the selection of the public chose in second place Julien Marcoux (Bar Chaloupe) who also won the prize selection of journalists for his cocktail based on American whiskey, and in third place bartender David Huot (L'Atelier).
Cocktails of victory
Bartender Camille Saracchi prepared her Another Corny Cocktail Name cocktail based on Flor de Caña Gran Resera 7 Años rum, corn cream, coconut, mango syrup with cayenne pepper and lime. It is a cocktail typically with Latin notes that marries perfectly with Tiger's Milk Ceviche.
Jean-René Lebel prepared his Instafamous cocktail with Flor de Caña 12 years rum, fresh mango juice, passion fruit syrup and blood orange, lemon juice, ginger bitter, floral perfume. Lebel decided to combine this cocktail with a salmon tartar, mango sauce, diced cucumber, shell and lemon juice, ginger.
http://mwl.enjoymadewithlove.com
Don't drink and drive. Enjoy responsibly.