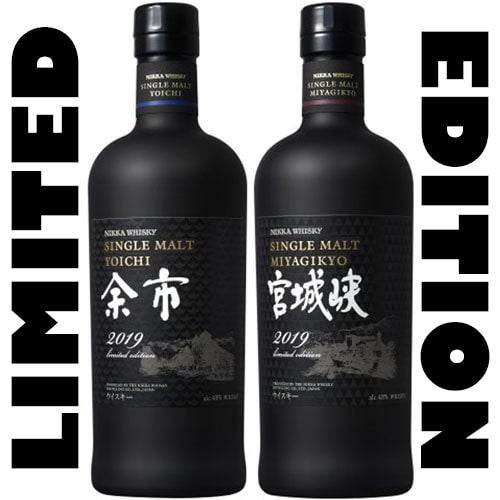 For some, this limited edition of Nikka 2019 whisky is overrated
Nikka has launched two 2019 special edition bottles of single malt whisky to celebrate the 50th anniversary of Miyagikyo Distillery.
Lately whiskies like Macallan and Suntory have launched excellent whiskies and not just for their age, but for being a mixture of excellent vintage whiskies. This is what also made the second largest Japanese whisky Nikka. For some, its price is overrated.
With the release on March 12 of the 2019 limited editions Yoichi Single Malt and Miyagikyo Single Malt 2019 Nikka celebrates the 50th anniversary of its second distillery Miyagikyo. Both whiskies are a mixture of vintages from the 60's, 70's, 80's, 90's and 00's and will be on sale for 300,00 ¥, i.e. 2,700 dollars before taxes.
Some experts such as George Koutsakis of Forbes Magazine, however, question various characteristics of whisky that have not been clarified and therefore question its high price. For example, the aggregate quantity of each vintage and how many years each one matured is unknown. On the other hand, there is no information on the bottle, although this is not meant to cast doubt on these facts.
Finally, the idea of NAS whiskies (no-age-statement) means being accessible to the public while tasting a high quality whisky made from vintages. What are then the consequences for the Japanese NAS whisky market with the arrival of Yoichi Single Malt and Miyagikyo Single Malt 2019?
Don't drink and drive. Enjoy responsibly.