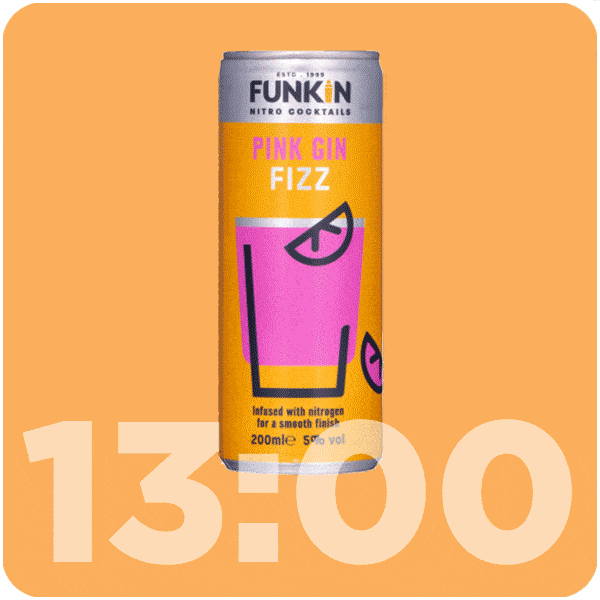 FUNKIN launches a $1,125,000 advertising campaign
This is FUNKIN's largest investment to date to promote its range of Nitro Canned Cocktails.
Scheduled for launch on July 17, FUNKIN's campaign promotes the Nitro Canned Cocktails line. For the promotion, different posters will be present in six important train stations, roadsides and taxis.
This is the first time that FUNKIN has invested such a large sum of money. The campaign is worth £1,000,000, around $1,125,000. The marketing strategy aims to reach some 7.2 million consumers between the ages of 25 and 44.
FUNKIN director Ben Andreson told The Spirits Business: "Our advertising campaign will ensure that Funkin Nitro Canned Cocktails are seen by the nation and we would urge the trade to ensure they are stocked up, especially during the key summer season as they are perfect for outdoor events, picnics and barbecues".
Canned cocktails are often undervalued for their poor quality, but the company's specialists offer a quality drink thanks to their expertise in cocktails and nitro technology. They come in flavors Amaretto Sour, Espresso Martini, Passion Fruit Martini and Pink Gin Fizz.
Some of the best bartenders and mixologists use its products. For example, fruit purée, syrups and cocktail mixes prepared with the best ingredients selected with the utmost care and dedication.
Don't drink and drive. Enjoy responsibly.