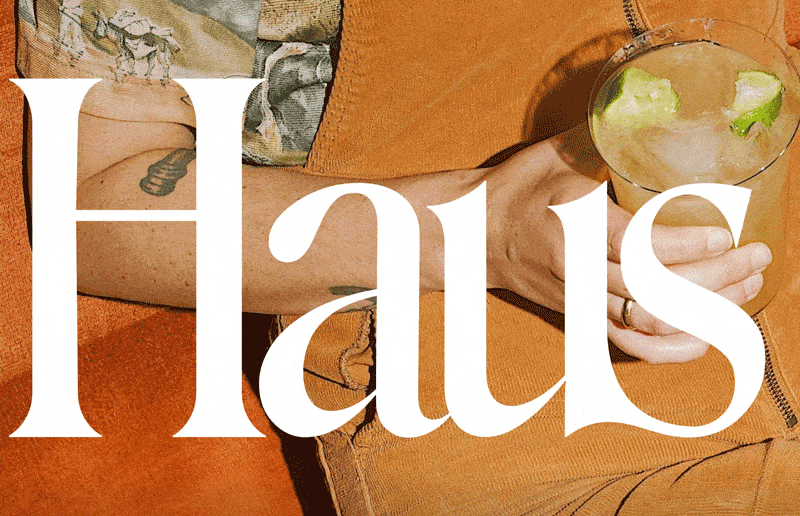 Help a restaurant survive! Join The Restaurant Project by Haus
The Restaurant Project is a line of aperitifs whose sales proceeds go to restaurants in difficulty during covid-19 pandemic. Find out more here.
This project is part of the Haus aperitifs brand, created by Woody and Helena Hambrecht. Haus combines ginger and yuzu. Spicy, bold and fragrant, this aperitifs gives a modern twist to the ancient roots of ginger.
The couple, founded Haus last year in California and surprisingly despite the current crisis, Haus' success has only increased. Haus's sales for their direct-to-consumer, low-alcohol-content drinks are up about 500 percent.
"I'm sure it has something to do with the growth of e-commerce," says Helena.
Thanks to Haus's driving force, the couple has decided to spend the last few weeks developing The Restaurant Project. This project consists of a line of aperitifs based on the flavor profiles of the food menus of more than a dozen influential restaurants across America. Among them are Kismet in Los Angeles (whose recipe contains beets, hibiscus and roses), Marlow & Sons in Brooklyn (grapefruit, fig leaf and vanilla) and Compère Lapin in New Orleans (passion fruit and lemongrass).
Haus is donating 100 percent of the profits from each bottle to each restaurant to help the chefs pay their bills and staff until they can reopen. "We've already had almost every chef say to themselves, 'We can't wait to bring this to the restaurant,'" says Helena. "That's the dream."
You can get two bottles of Haus for $80 and help the restaurants stay alive:
Don't drink and drive. Enjoy responsibly.