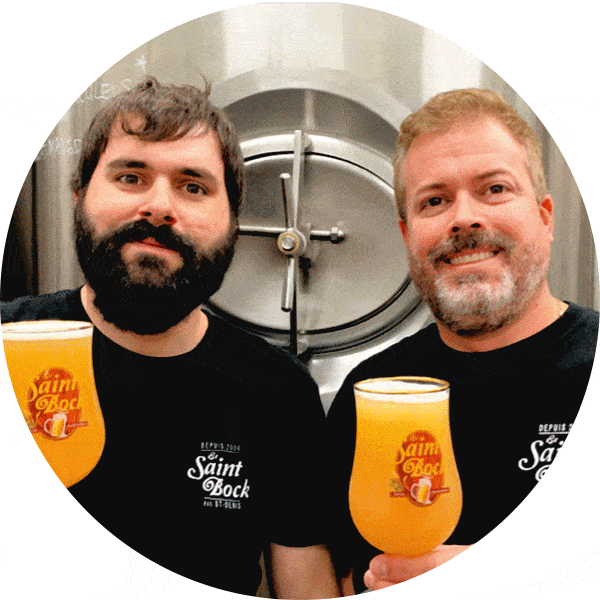 Innovation: this beer changes taste after every sip
A novelty in the world of brewing. Julien Savoie and Martin Guimond created the first beer at Montreal's Saint-Bock brewery that changes taste after every sip.
This Montreal brewery and restaurant bar has created what claims to be the first beer of its kind. La Miraculeuse (The Miraculous, in Spanish) is undoubtedly an innovation. Both master brewers succeeded in creating the taste change effect in beer. After each sip, we will experience an evolution in taste. Passing from acid at the beginning, to a taste increasingly sweet. Flavors of candied fruits such as cranberries, cherries or strawberries.
The brewers had innovated last year with the creation of their beer infused with cannabis. But it quickly became a banned product after legalization. Passionate about innovation, they decided to create La Miraculeuse as part of the Montreal Beer World Cup.
And the name of the beer doesn't exist in vain. Miraculeuse owes its name to its manufacturing process and its secret ingredient. The secret to the effect is in the fruit called "miraculine". This fruit has the property of altering the taste buds. Its production cost is high because of the cost of fruit imported from Florida, at $4000 per kilo. The drink of this beer amounts to $9,00 per glass.
To taste La Miraculeuse, just take a trip to Montreal. Why not? Book your beer directly at the pub in the Saint-Bock brewery.
Don't drink and drive. Enjoy responsibly.