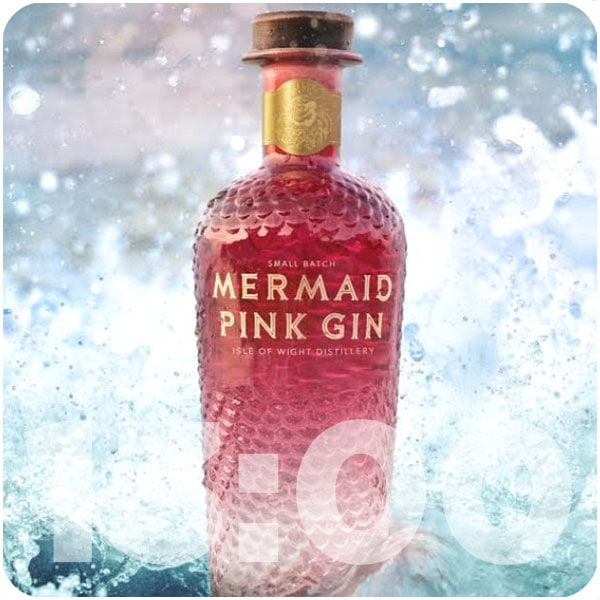 Isle of Wight Distillery Unveils Pink Gin Mermaid Gin
This pink gin edition is a version of the original Mermaid Gin bottle produced by the distillery.
Gin remains an indispensable summer drink. Its pink version, very popular today, provides an extra touch during the season for those seasonal cocktails. To please the freshest palates, The Isle Of Wight Distillery presents Mermaid Pink Gin.
This bottle of gin has a sculpted design representing a mermaid. It includes pink and coral, the latter very much in fashion this year. In addition, the material is 100% plastic-free and includes a cork with a wooden top and an anti-counterfeit seal made from plants.
Mermaid Pink Gin is chipped using raspberries from Arreton Valley Island. Its color is slightly pink. The raspberries are immersed for four days in the base gin – a mixture of lemon peel, grains of paradise and fragrant sea fennel. Finally, the final strawberry aroma comes from an infusion, the final step in the process.
Isle of Wight Distilery recommends preparing your Mermaid Pink Gin in a Mermaid & Tonic cocktail: ice, Mermaid Gin, Fever Tree tonic, strawberries, mint or lemon for garnish and that's it! Enjoy & taste. You can also enjoy with a cup of fruits and Ginger Ale
The 70 cl bottle is priced at €39.50 and is available from the Isle Of Wight Distillery online shop.
Don't drink and drive. Enjoy responsibly.