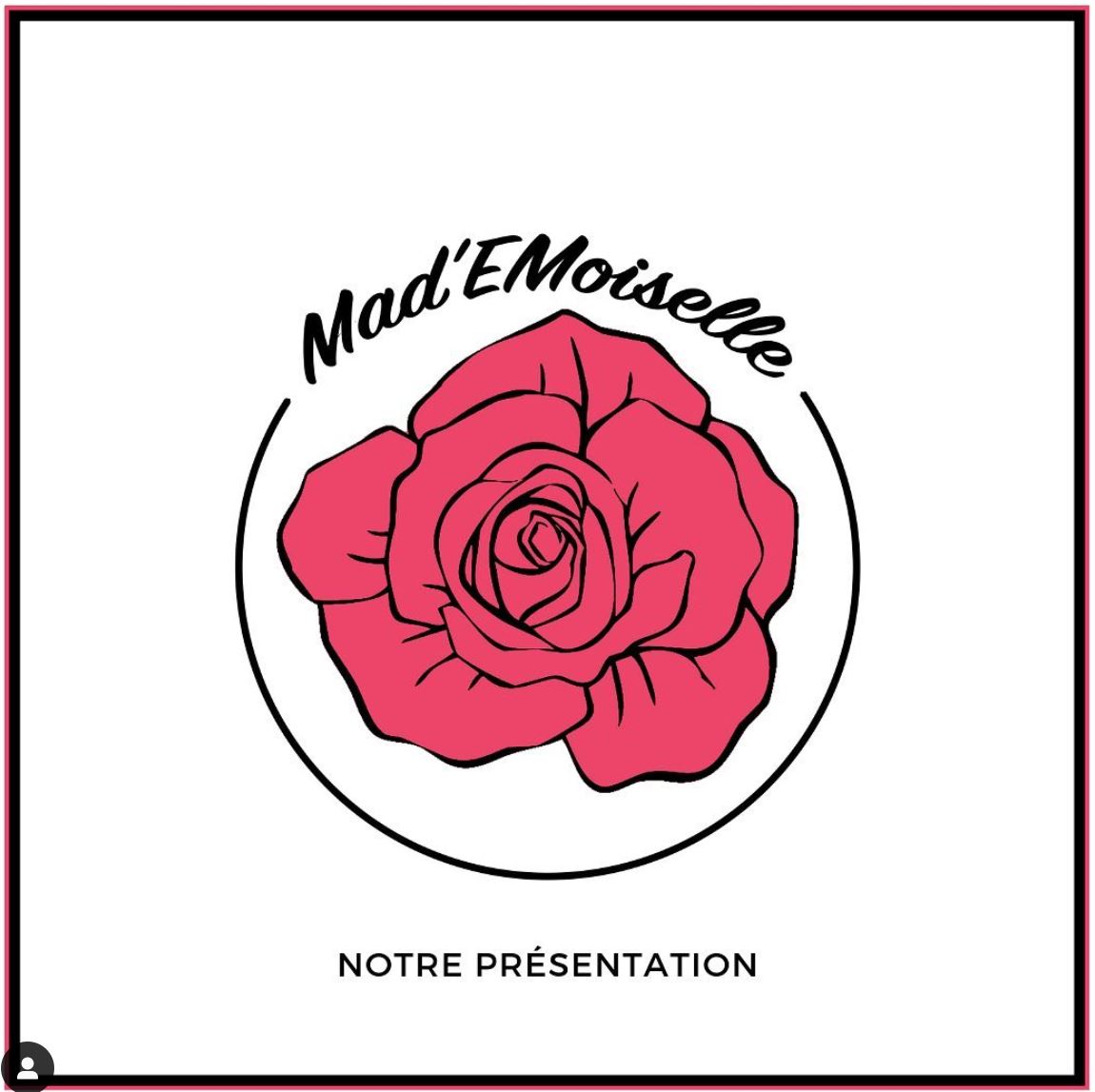 "Mademoiselle", the cocktail for endangered women at bars
In France, a group of the ES Strasbourg students set up an association to help women in danger when they go out to bars.
The four Strasbourg MS students created this association to help women who feel in danger in a bar. The idea to help: ask the bar staff for a special cocktail.
"Un Mademoiselle s'il vous plaît" (a "Miss" please). That's what the girls who feel in danger in a bar that is a partner of the initiative would say if she feels endangered. The association has the same name "Mad'Emoiselle", in Strasbourg. And by "ordering" this cocktail the bar staff will know that something is going on.
The students, Romaine, Aliénor, Lisa and Eva, created this project during their second year of Bachelor studies.
To join the association, bars and/or nightclubs must sign a letter written by the four young women. Committing themselves to remedy a situation of insecurity and "taking care of the person using the code name and making sure they are okay," Eva describes, letter in hand.
"In some cases, the letter provides for the establishment to take care of the person the victim is complaining about," adds Romane. It is Romane who is in charge of the Mad'emoiselle event centre. In addition to this letter, the association informs customers through stickers. And also, posters displayed in the establishment's women's toilets. These invite them to use the cocktail to ask for help.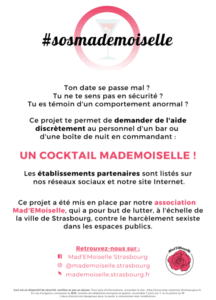 The Association is currently supporting women who may suffer violence during confinement.
To know more, visit the Instagram de Mad'Emoiselle account @mademoiselle.strasbourg
Don't drink and drive. Enjoy responsibly.