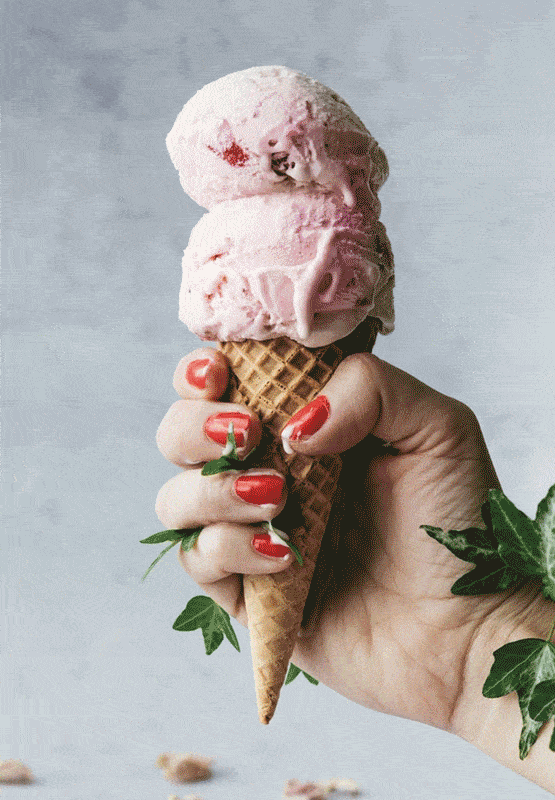 New Delicious Ice creams reserved for adults only!
Delicious ice cream based on amaretto, rum and other alcohols! Only for those over 18 years of age.
The Belgian ice cream company LIQ launched a range of ice creams and sorbets of six varieties on the market:
Amaretto Cookie Crunch
Irish Coffee Crumble
Bourbon Salted Caramel
Coconut Rum Punch
And sorbet recipes include two varieties:
Limoncello Raspberry Ripple
Strawberry Rum Daiquiri
Besides being delicious, they're completely healthy. They are prepared with natural ingredients and sweetened with stevia. So a guilty pleasure will be a little more conscious thanks to the quality of its ingredients and its low sugar content.
Ice creams are not only perfect for tasting on their own of course, but also to accompany desserts such as cakes, brownies or others of your choice.
Its name LiQ comes from its slogan "Liquor Infused Ice Cream".
The Ice cream fashion for adults
It's not the first time we've seen a range of ice cream reserved for adults. Other brands such as Maison Écusson, a French cider brand, created a range of cider-based sorbets. In the United States, the Buzz Pop Cocktails brand creates ready-to-serve, 100% natural, gourmet Italian-style sorbet with the best liqueurs on the market.
More recently, the J&B whisky brand opened an adult ice cream shop during the summer. J&B Gelaterie reserves Scotch whisky ice creams next to Töto Ice Cream.
Don't drink and drive. Enjoy responsibly.