Cognac
Rap: when spirits replace gold chains
The miracle recipe for becoming a respectable and respected rapper was simple: being surrounded by pretty girls, showing off in flashy luxury cars, and owning the biggest gold chains. But today is not all! Since the early 2000s, rappers have been waging a new war of influence: not on social networks, but behind the counter. The competition is raging with large bundles of dollars and bottles of alcohol, each more prestigious than the next.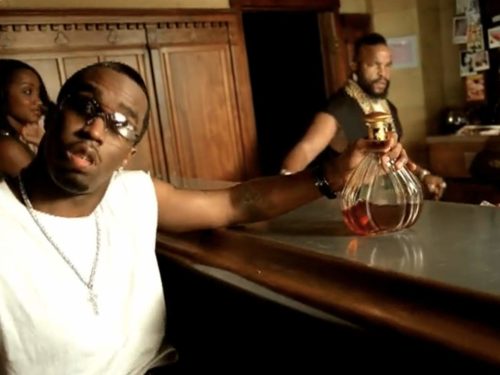 Puff Daddy and his bottle of Courvoisier in his hand.
It all started in 2001 with Busta Rhymes' song "Pass The Courvoisier", in collaboration with Pharrell Williams and Puff Daddy, alias "Diddy". In the video, we see the three rappers drinking cognac: a great tribute to the French spirits brand, which saw its sales jump 30% in a row. A successful product placement for the brand, which becomes a symbol of richness and refinement in African-American culture: the song will be broadcast more than 97,000 times via radio and television (clip). The "game" was launched!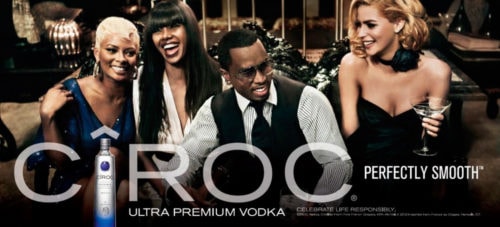 Diddy in an ad for the vodka brand Ciroc.
In 2007, "Diddy" joined forces with the vodka brand "Ciroc" with whom he shares the profits. He had made a good bet: the brand went from 100,000 cases sold to 2 million in 5 years. In 2014, the rapper re-offends and collaborates with the tequila brand "Deleón". And that's the jackpot! In 2018, Sean Combs (real name) became the second highest paid rapper according to Forbes with an estimated fortune of $64 million. Even though he knows that he hasn't released any albums in eight years.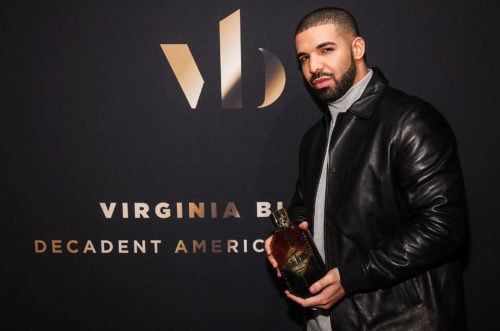 Drake during a presentation of its Virginia Black whisky brand.
Faced with this flourishing and prolific business, other rappers followed in his footsteps: Jay-Z and his champagne Armand de Brignac or Ludacris became co-owner of the cognac Conjure brand. And so many others: Snoop Dogg, Nicki Minaj, Rick Ross… In 2017, the French rapper Booba launched a whisky in his image: "D.U.C. Triple Cask". However, there is one that stands out particularly: it is Drake and its whisky brand "Virginia Black". A complete box in the United States: the rapper has just raised $30,000,000 to develop it abroad.
Don't drink and drive. Enjoy responsibly.