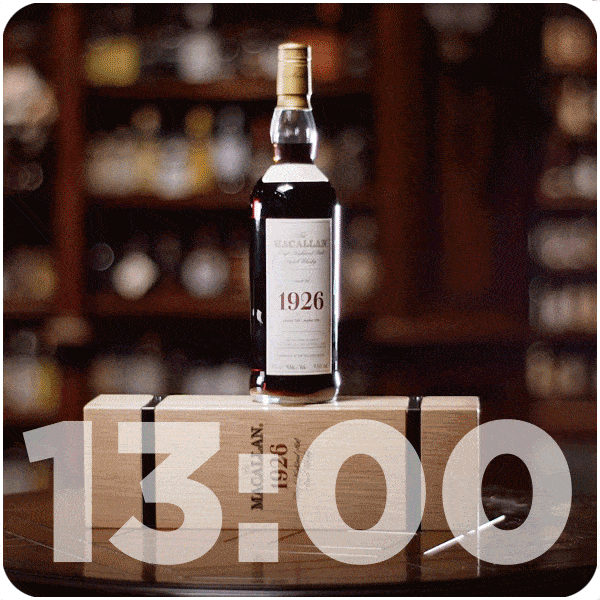 The most expensive whisky auction in history began and is on
One of the world's most expensive and rare whisky auctions began on Friday, February 7. Just as we announced in December. Follow this news update.
The online auction of a private collection belongs to the late American tycoon Richard Gooding, a former PepsiCo bottler. Gooding built this collection through his travels to Scotland, where he purchased whisky at auctions and distilleries.
Whisky Auctioneer, the online auction, described the collection as "The Perfect Collection". Built by Gooding, it contains 100-year-old bottles, estimated to be worth over £1 million.
A total of 3,900 bottles complete this collection. Among them, we find single malt Scotch whisky and will be sold in two lots. The first, 1,949 bottles, auctioned for 10 days from February 7th, includes a 60-year-old Macallan Valerio Adami 1926 and a 50-year-old Springbank 1919.
The second lot, on the other hand, will be auctioned between April 10 and 20, and already more than a thousand people from all over the world have subscribed to the online auction.
The founder of Whisky Auctioneer, Iain McClune said in a statement: "It is the diversity within this Perfect Collection that is perhaps the most exciting aspect".
Some bottles of whisky from the auction
Black Bowmore 1964, worth approximately £17,000. Gooding's favourite.
Fine and Rare Macallan 1926, worth approximately £1.2 million.
Springbank 1919, value between £180,000 and £200,000.
Rare Glenfiddich valued at about £60,000.
The first part of the auction is still live and you can participate.
Don't drink and drive. Enjoy responsibly.