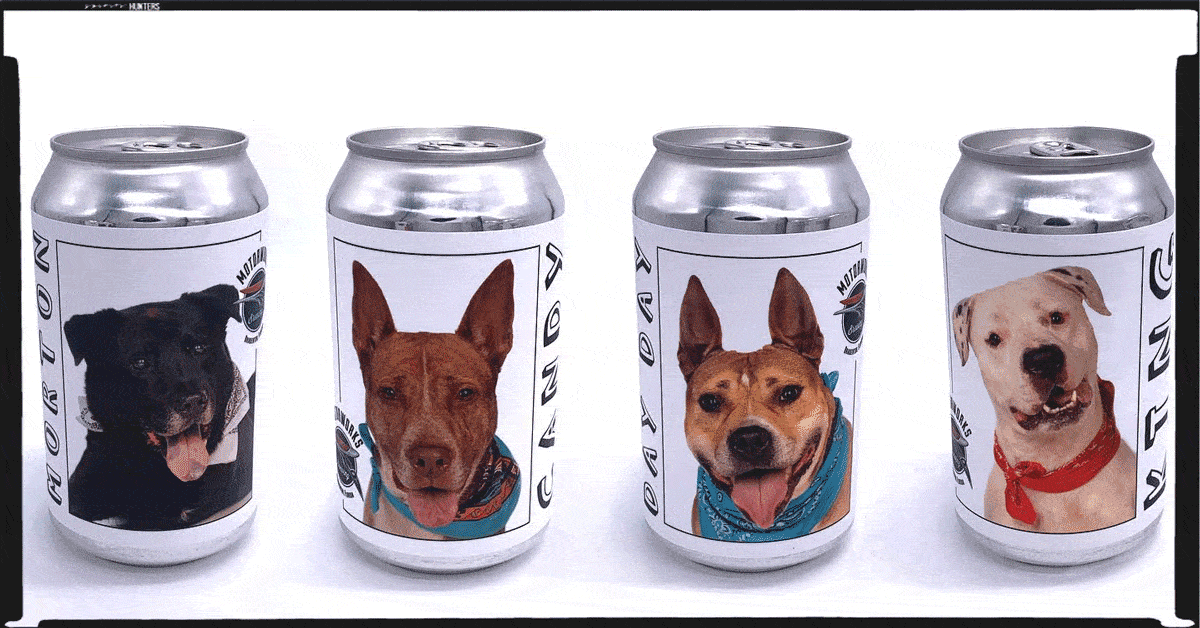 This brewery helps adopt dogs through its beer cans
Motorworks Brewing launches an initiative to adopt dogs from a shelter in Florida. Will you adopt one?
This Florida brewery is working to adopt dogs. By posting photos of these dogs on their beer cans, they can announce which ones are up for adoption.
The beer brand launched this month a special edition of 4 cans showing photos of the dogs available for adoption. The beers were premiered at the "Yappy Hour" event, which takes place every third Sunday of the month. The dogs featured on the beer cans are ready for adoption at the event site.
In addition, the brewery will donate a portion of the proceeds from the event (Mimosas and Bloody Marys at $4.50) to Shelter Manatee to help them build a new shelter.
The initial event was a success. Several dogs from the beers found a home and over 150 beers from this special edition sold. Explained Barry Elwonger, the brewery's sales and marketing director. "The response to this project has been overwhelming," said Elwonger. "We've received many calls and messages about the program and are elated to have raised so much awareness and funds for the shelter. We love dogs here at Motorworks Brewing and are so grateful to the community for joining the initiative."
There are still plenty of beers for sale at the brewery, but according to Elwonger, they're selling quickly. The company plans to create another edition of the labels with different dogs "in the near future.
In addition, they will have to create another initiative, as they have received many applications outside Florida and cannot legally issue them. Among the solutions, to sell the same labels that have been left over. So far, many loose tags have already been requested via the web.
Don't drink and drive. Enjoy responsibly.