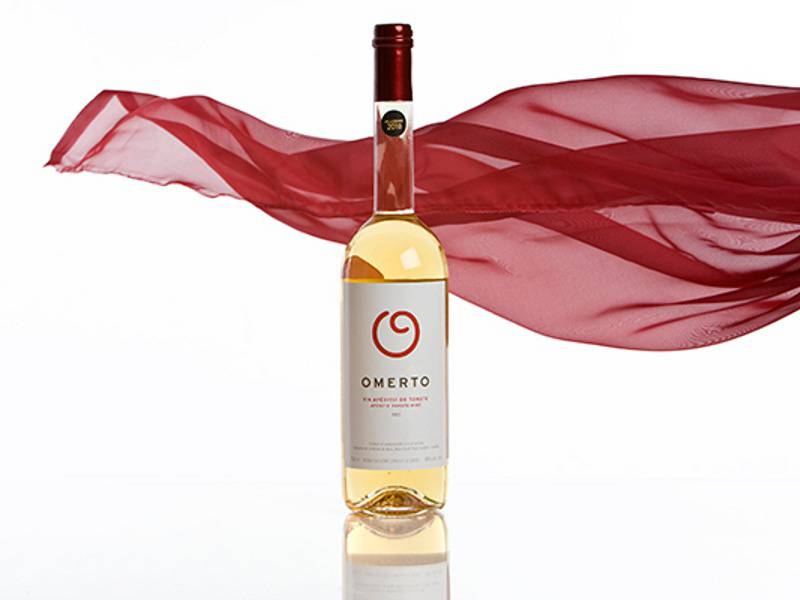 OMERTO: discover the first tomato wine in the world
Amongst unheard of recipes, we find OMERTO, a white wine made from ancestral, organically grown tomatoes. Discover it.
The first aperitif wine in the world is Omerto. A wine made from tomatoes in Quebec, Canada, which makes it a unique product.
Omerto is prepared with a wise blend of tomatoes that are bursting with flavor. The varieties they use are specifically adapted to the climate of Baie-Saint-Paul, which gives the grand cru a unique taste.
Omerto is the first tomato aperitif/digestif wine sold on the world market. Since August 2016, it has also been on the shelves of the Société des Alcohols du Québec (SAQ) and can be purchased directly online and delivered to your door.
A family tradition since 1938
Omerto takes its name from its creator Omer Miche. Today, it is his great-great-grandson Pascal Miche who takes over the reins of the family business. In 1938, Omer Miche decided to transform this fruit into wine, after an exceptional harvest of tomatoes. Subsequently, Omer improved its production method until it obtained a vintage with an exquisite taste, with 16% alcohol. The Miche family prepared this recipe in their winery and enjoyed it with their friends on vacation.
Omerto Sec and Omerto Moelleux
The wine features two different types, based on the 16 varieties of Quebec's tomato heritage. They select the earliest, strongest and sweetest fruits. The result was the first two distinct products, a combination of 6 ancestral tomato varieties: the dry Omerto (Omerto Sec), with a spicy and full-bodied taste, and the sweet Omerto (Omerto Moelleux), with fruity and floral aromas.
*Omerto Sec: spicy flavour, and notes of citrus fruits. Slightly golden wheat yellow colour. On the nose, it gives off aromas of sauvignon and citrus fruits such as lemon and grapefruit. On the palate, it attacks the acidity which stands out with a pleasant duration in the mouth and finishes with delicacy. It highlights a unique and distinctive flavor with notes of grain alcohol.
Serving suggestions: smoked fish, oysters, sushi, fine delicacies, firm cheeses, and dark chocolate and red fruits.
*Omerto Moelleux: a soft white with floral and fruity aromas. Slightly golden wheat yellow. It releases aromas of orange blossom, sweet melon, candied fruit and apricot. On the palate, flavors of the sweetness of residual sugar, perfectly balanced by the acidity of the tomato. It highlights a unique and distinctive taste with notes that resemble the Portos white and large Pineaux family.
Serving suggestion: a pleasant accompaniment to foie gras, seafood, raw milk cheeses and white and milk chocolate desserts.
Also worth noting, Omerto has won three medals, between 2014 and 2015. First prize in the Katay Pacific Airline competition; gold medal in the China Wine and Spirits Awards (CWSA); and second prize in the Figerlakes International Wine Competition in New York.
Omerto-based cocktail
Omerto Molotov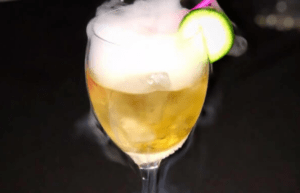 1oz ginger syrup
4oz ounces of dry or soft Omerto
1 cm of fresh cucumber
3 or 4 ice cubes
Shake well all the ingredients in a shaker and serve in a wine glass.
Don't drink and drive. Enjoy responsibly.