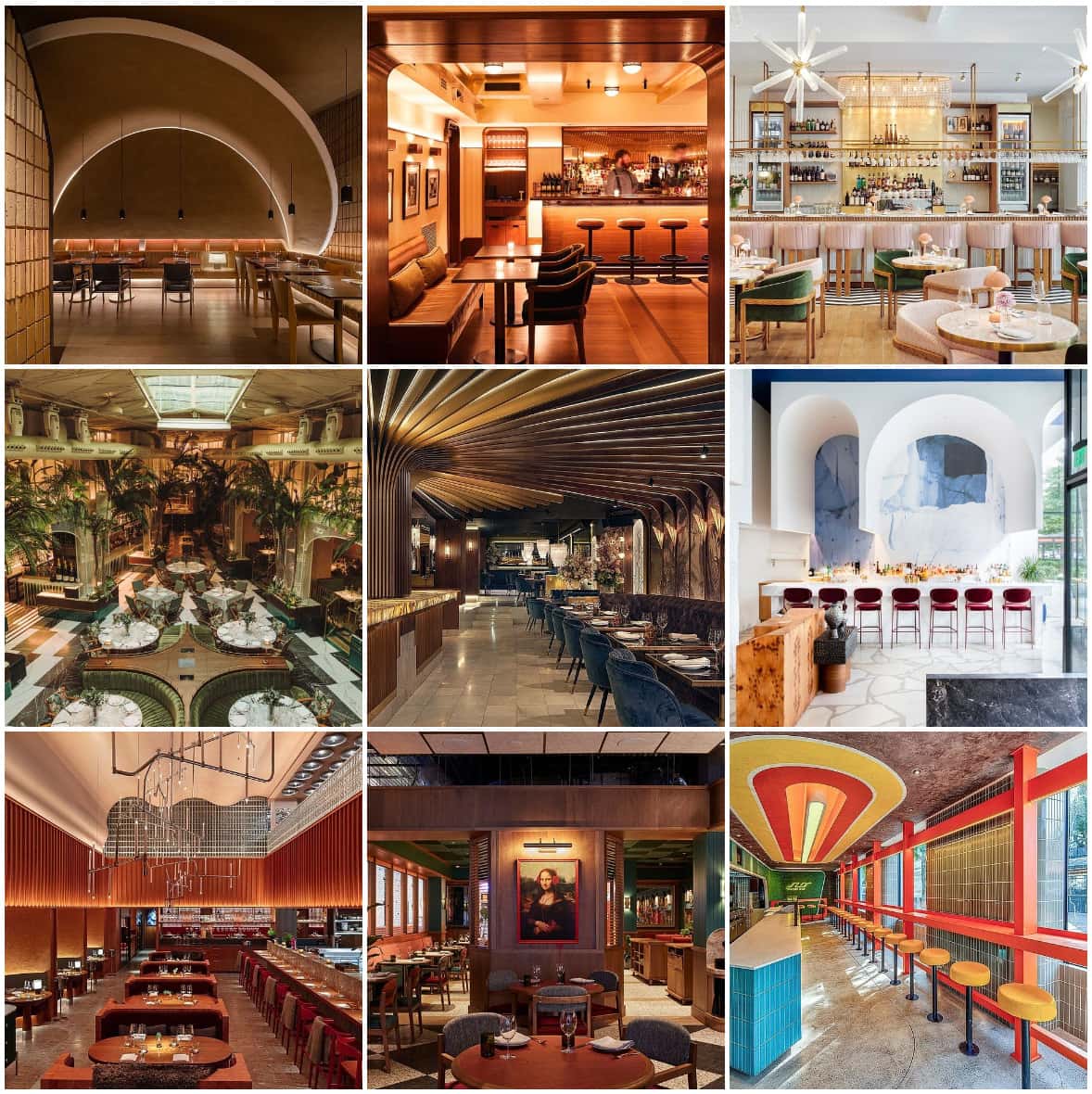 Die schönste Bar der Welt 2023 wird bald bekannt gegeben
Jedes Jahr wird bei der internationalen Restaurant Bar & Design Awards Ceremony die schönste Bar der Welt gekürt. Hier sind die Nominierten.
Der weltweit wichtigste und einflussreichste Wettbewerb für Gastronomie-Design, die Restaurant Bar & Design Awards, wird auch 2023 wieder verliehen.
Jedes Jahr werden alle eingereichten Beiträge im Archiv veröffentlicht, das mehr als 2.500 Beiträge aus den vergangenen Jahren enthält, darunter alle Kategoriegewinner seit 2009.
Es gibt 5 Kategorien, die jeweils eine der folgenden Regionen abdecken: Europa, Nord- und Südamerika, Asien, Naher Osten und Afrika, Australien und Pazifik. Darüber hinaus gibt es 13 weitere globale Kategorien, die für jedermann zugänglich sind.
Einige der Nominierten für die schönste Bar der Welt
Bars aus der ganzen Welt reichen jedes Jahr Beiträge ein.
Auch wenn nicht alle zu den Gewinnern gehören, ist es eine Ehre, zu den Auserwählten zu gehören.
Alle Einsendungen werden automatisch für den Preis für das beste Restaurant oder die beste Bar in ihrer Region sowie für die globalen Preise für das beste Restaurant und die beste Bar der Welt berücksichtigt.
Die Restaurant & Bar Design Awards sind der weltweit größte und einflussreichste Wettbewerb für Restaurantdesign. In seinem 15. Jahr würdigt und feiert er die kreativsten Räume der Welt und die Menschen, die dahinter stehen.
Hier können Sie die neuesten Nachrichten verfolgen und sich alle Beiträge ansehen.
Kalender
Offener Aufruf zur Einreichung von Beiträgen: 3. Januar 2023
Einsendeschluss: 4. Juni 2023
Bekanntgabe der Shortlist: Woche ab 7. August 2023 auf Instagram
Preisverleihungszeremonie: Der Gewinner der Restaurant Bar & Design Awards 2023 wird im 19. Oktober bekannt gegeben (Florattica, London)
In unserem Newsletter können Sie weitere Updates wie dieses verfolgen
Nicht trinken und fahren. Genießen Sie verantwortungsvoll.
Join the community on Reddit
Spirits Hunters is a community dedicated to spirits and the world of mixology. Feel free to talk about the world of mixology and bartending here!
Join