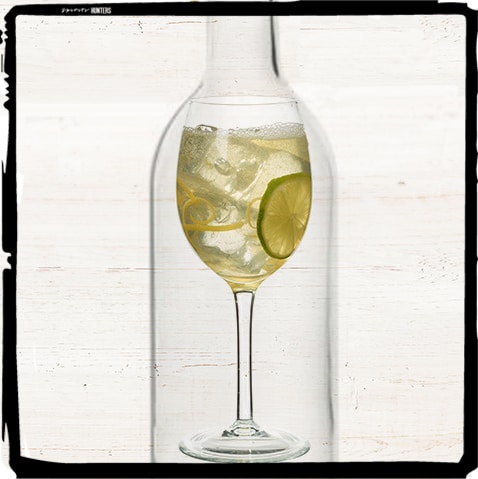 Las mejores recetas de cócteles de vino
Tienes un vino no muy barato, ¡no lo tires! Por el contrario, prepárese para descubrir lo infravalorados que son los cócteles de vino gracias a las recetas de los mejores bares y restaurantes del país:
01. The Royal Touch
* Vodka 15ml
* 6 ml de jarabe de grosella negra
* Jarabe de lichi 6ml
* Vino espumoso 130ml.
Esta animada mezcla de vodka y vino espumoso no le decepcionará, sírvala en una copa de champán.
02. Blood on the roof
* 20 ml de ron blanco
* 20 ml de ginebra
* 20 ml de tequila
* Vodka 20ml
* 30 ml de vino tinto
* 10 ml de jugo de limón.
* Dash of Sprite *
Mezcla una coctelera entera, el vino tinto flotará en tu vaso!
03.Spritz de manzana y naranja
* 90ml sauvignon blanc
* 15ml de Aperol
* 5 ml de jarabe de naranja
* Sidra de manzana 120ml
Servir muy fresco con una rodaja de naranja para decorar.
04. Bloody Awesome
* 20 ml de ginebra
* 15 ml de arbusto de granada hibiscus kokum
* 20 ml de remolacha, arbusto de vino.
* 20 ml Campari
* 45 ml de zumo de granada
* 90ml shiraz zampa cabin
* pétalos de rosa para adornar
Vierta el cóctel en una copa de vino y adorne con un pétalo de rosa.
No conduzca bajo los efectos del alcohol. Consuma con moderación.
Únete a la Comunidad SH en Reddit
Spirits Hunters es una comunidad dedicada a los espirituosos y al mundo de la mixología. ¡Siéntete libre de hablar del mundo de la mixología y de la profesión de bartender aquí!
Join