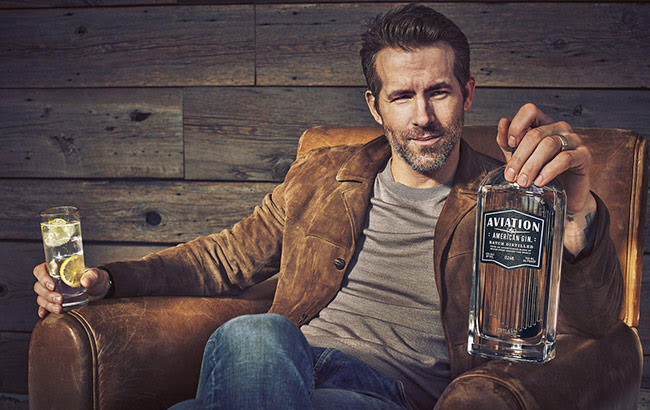 The Process de la ginebra Aviation Gin : Campañas de Marketing 2018 #2
Entre las campañas de marketing de espirituosos de 2018 se encuentra también The Process de la ginebra Aviation Gin. Descúbrela ya con nuestro artículo experto.
En The Process, Ryan Reynolds sólido comediante como siempre, se burla con su mejor humor del proceso de elaboración y del origen de la marca de ginebra de Portland. «What makes Aviation Gin so delicious? I'm glad you didn't ask…» dice el actor. Agrega que los cítricos son rociados con las lágrimas del dueño de Aviation, y que, cada mañana los destiladores agradecen el nuevo día con cuatro horas de meditación silenciosa.
Ryan Reynolds y Sir Richard Branson anunciaron en otro gracioso video la asociación entre la marca de ginebra Aviation American Gin y la aerolínea Virgin Atlantic. De hecho, el actor y productor finge con su mejor comedia no comprender de qué se trata la asociación. Se muestra a su lado un Sir Branson indignado.
Es sin duda una gran campaña de marketing de espirituosos llevada por la ginebra Aviation Gin. Ha sabido iteralmente despegar y elevarse aún más, desde su adquisición por parte del actor Ryan Reynolds.
No conduzca bajo los efectos del alcohol. Consuma con moderación.
Únete a la Comunidad SH en Reddit
Spirits Hunters es una comunidad dedicada a los espirituosos y al mundo de la mixología. ¡Siéntete libre de hablar del mundo de la mixología y de la profesión de bartender aquí!
Join