Spirits Hunters playlist
Out Of Sight de James Brown con un vodka sour para el buen humor
Un blues clásico Out Of Sight de James Brown para «feel nice like sugar and spice«. ¡Escuchad ahora con un vodka sour!
¡Degusta un cóctel de verano como el vodka sour escuchando a James Brown!
Vodka Sour – Albahaca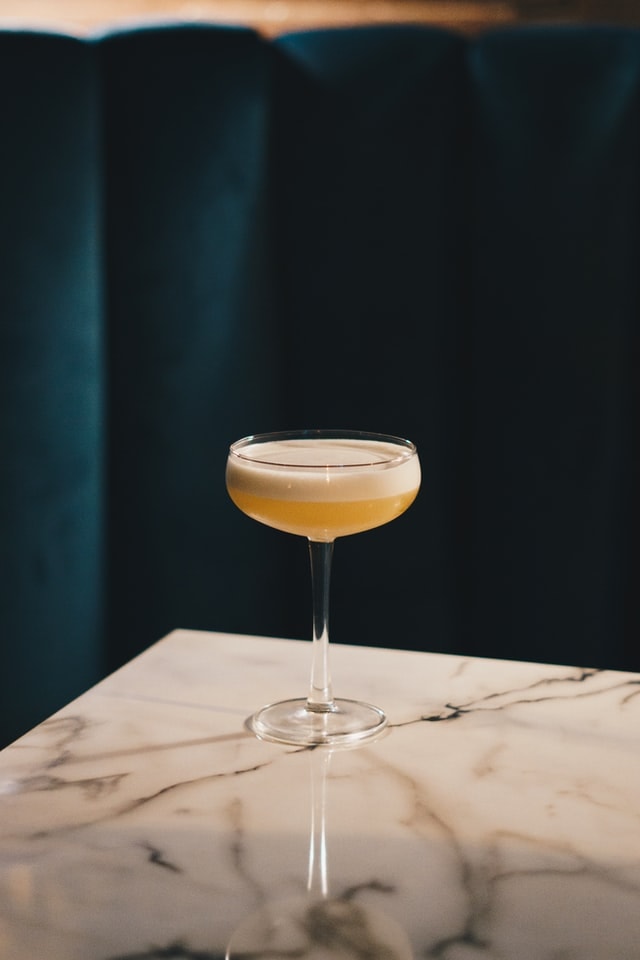 Photo by Ambitious Creative Co. – Rick Barrett on Unsplash
Ingredientes
Cubitos de hielo
4 cucharadas de vodka con infusión de albahaca
1 cucharada de jarabe de azúcar
2 claras de huevo (o aquafaba)
3 cucharadas de zumo de pomelo
10 gotas de amargo de Angostura
Tipo de copa: Martini (enfriada)
Preparación: Poner de 8 a 10 cubitos de hielo en una coctelera. Añadir el vodka, el jarabe de azúcar, las claras de huevo (o el aquafaba) y el zumo de pomelo. Agite golpeando hasta que se forme condensación en el exterior del agitador.
No conduzca bajo los efectos del alcohol. Consuma con moderación.