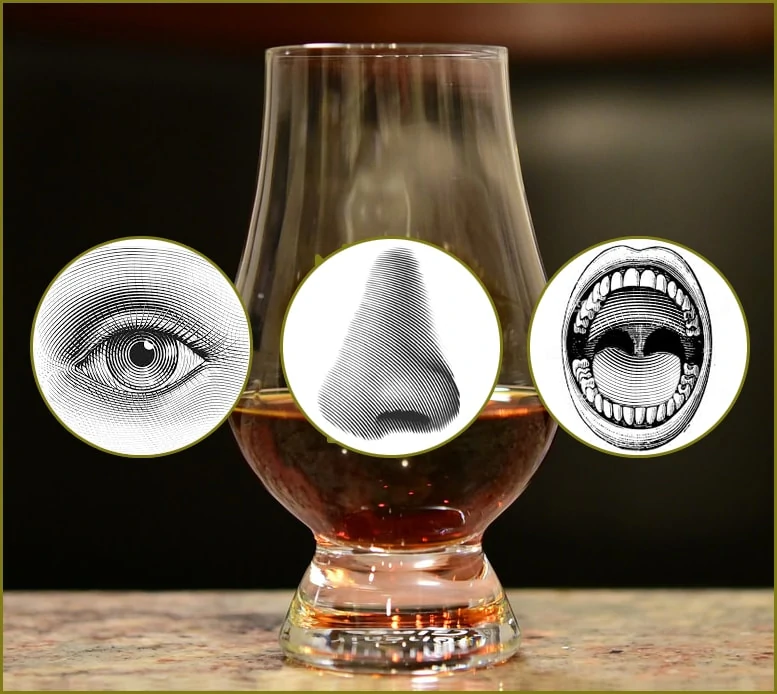 Drei Dinge, die Sie wissen müssen, um Rum richtig zu servieren
Das richtige Einschenken von Rum hängt von einer Reihe von Faktoren ab. Zum Beispiel beeinflusst die Geschwindigkeit, mit der Sie einen Rum servieren, den Geschmack und das Aroma…
Hier sind drei Dinge, die Sie wissen müssen, um ihn richtig zu servieren.
Die erfahrene Barkeeperin und Botschafterin Maelia Gellusseau zeigt Ihnen einige Möglichkeiten auf, wie Sie ihn trinken, begleiten und natürlich auch servieren können.
Rum richtig servieren
Alter Rum
Rum añejo ist komplex und sollte langsam serviert werden. Er kann auch in Cocktails gemischt werden, aber es sollten Cocktails sein, die die Reifezeit des Rums nicht beeinflussen. Zum Beispiel der Canchanchara-Cocktail.
Rum 7 Jahre
Mead
Gesehenes Wasser
Frischer Limettensaft
5 Limettenspalten
Eis
Es ist wichtig zu wissen, dass man für die Herstellung eines 7 Jahre alten Rums mindestens 14 Jahre braucht, wie es bei Havana Club 7 Años der Fall ist.
Es gibt gealterte Rumsorten für Cocktails, aber am besten genießt man einen Rum dieses Alters trocken, on the rocks oder mit einem Twist.
Sehen Sie sich die Farbe an
Je kräftiger die Farbe, desto intensiver der Geschmack, daher sollte er nur auf Eis serviert werden.
Genießen Sie das Aroma
Sie sollten sich die Zeit nehmen, die Aromen zu genießen, die der Rum verströmt, wie z. B. die intensiven und komplexen Noten von Kakao, Vanille, Zedernholz, mildem Tabak und tropischen Früchten.
Langsam servieren
Ein weicher, ausgewogener und komplexer Rum wie Havana Club 7 Years Old sollte langsam serviert werden. Dies trägt dazu bei, den intensiven und doch sehr runden Abgang des Rums zu betonen.
Fahren Sie nicht unter dem Einfluss von Alkohol. Trinken Sie in Maßen.
Rum
Entdecken Sie alle Rum-bezogenen Nachrichten, Fakten und Informationen aus aller Welt, die Ihnen von den Experten von Spirits Hunters zur…
See all posts in this category.
Join the community on Reddit
Spirits Hunters is a community dedicated to spirits and the world of mixology. Feel free to talk about the world of mixology and bartending here!
Join