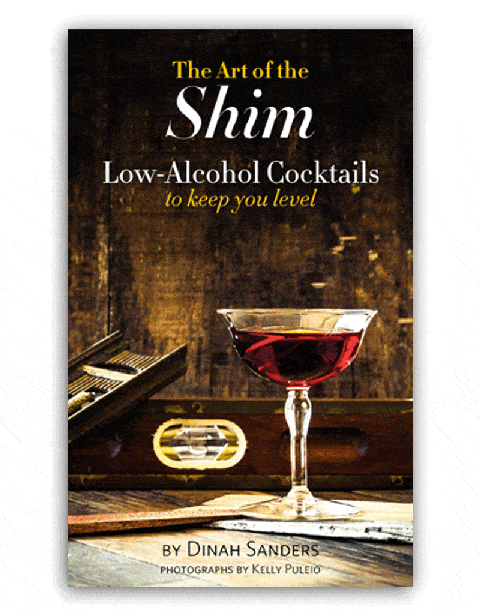 The Art of the Shim: Low-Alcohol Cocktails to Keep You Level por Dinah Sanders
El libro de Dinah Sanders «The Art of the Shim» presenta más de 50 recetas de cócteles bajos en alcohol.
En un momento en que los cócteles, los cócteles sin alcohol, están de moda, este libro destaca el hecho de beber menos pero mejor. De hecho, según el autor, el objetivo no es estar bebido, sino degustar sabores y disfrutar de las bebidas, más claramente «Más bebida. Menos bebido» que puede traducirse como más bebidas pero menos intoxicación.
Dinah Sanders vive en San Francisco, antes de escribir su primer libro «Discardia : More Life, Less Stuff», había obtenido sus diplomas en historia y biblioteconomía. Los trabajos que ha realizado son tan heterogéneos como similares, ya que posee un lechero, coach de felicidad o incluso jefe de producto de software senior. El logro de objetivos es el punto común de todas sus experiencias.
Para comprar The Art of the Shim puede hacerlo a través de la tienda en linea Umamimart.
No conduzca bajo los efectos del alcohol. Consuma con moderación.
Únete a la Comunidad SH en Reddit
Spirits Hunters es una comunidad dedicada a los espirituosos y al mundo de la mixología. ¡Siéntete libre de hablar del mundo de la mixología y de la profesión de bartender aquí!
Join