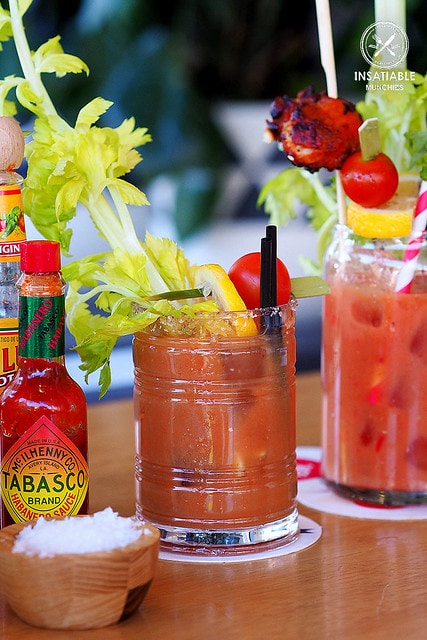 5 Bloody Mary que debes probar en estos bares de Las Vegas
En Las Vegas estos bares preparan cócteles Bloody Mary que repasan toda expectativa por sus composiciones extravagantes, sin embargo muy gustosos. Estos son los cinco bloody marys que debes probar en bares de Las Vegas.
Big Bloody Bull Rider
Preparado a base de Tito's Handmade Vodka y con una guarnición de carne seca. Virgil's Real Barbecue prepara este Bloody Mary full de proteína al que además le puedes agregar una porción de alitas de pollo, tocineta y camarón o una brocheta de pecho.
Dónde: Virgil's Real Barbecue, The Linq Promenade 3545 Las Vegas Boulevard S
Bloody Mary de Mr.Lucky's
Este Bloody Mary lo encontrarás en el Hard Rock Hotel and Casino gracias a su restaurante 24 horas, es casi una comida completa. Contiene huevo endiablado, carne seca, un camarón y un mini sandwich de desayuno.
Dónde: Mr. Lucky's Hard Rock Hotel, 4455 Paradise Road
Un Bloody Mary a tu manera
En Hearthstone Kitchen & Cellar por 70 $ te traerán un carrito de servicios con todo lo necesario para preparar un Bloody Mary a tu manera.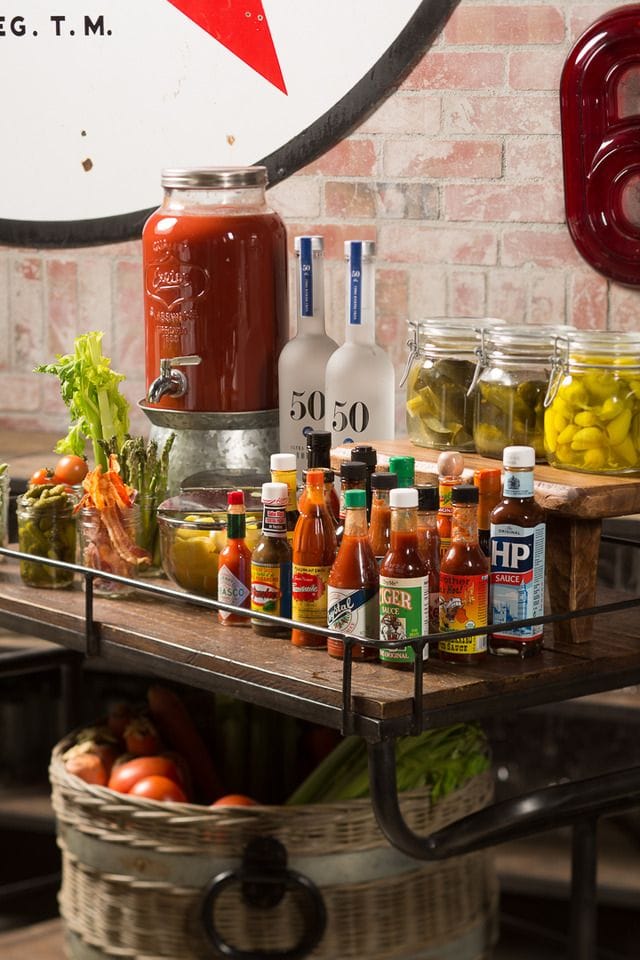 Dónde: Hearthstone Kitchen and Cellar 11011 W Charleston Blvd
Un Bloody Mary Colosal
En HEXX Kitchen Las Vegas sirven el Colossal Bloody Mary. A base de vodka infundida con albahaca, una pata de cangrejo rey de Alaska, además de camarón, tocineta y carne.
Dónde: HEXX kitchen + bar Paris Las Vegas 3655
Bloody Mary de desayuno
Citizen's Kitchen & Bar sirve 24 horas y propone un Bloody Mary hecho con Tito's Vodka y adornado con camarón, cangrejo, carne seca y especias Old Bay.
Whether you're trying to cure your hangover with hair of the dog, or starting the party early, our Ultimate Mary is the perfect way to do it. Check out our menu: goo.gl/PmiuuK

Publiée par Citizens Kitchen & Bar sur Mercredi 5 décembre 2018
Dónde: Citizen's Kitchen & Bar, 3950 Las Vegas Boulevard
No conduzca bajo los efectos del alcohol. Consuma con moderación.