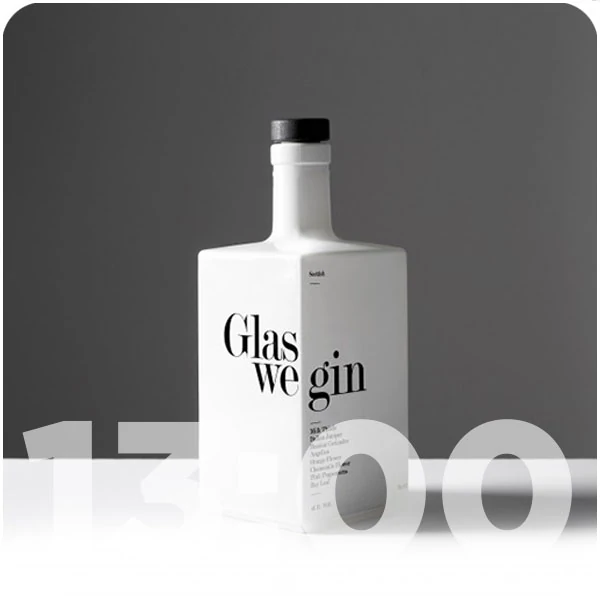 La botella de ginebra escocesa Glaswegin recompensada por su diseño
Durante la ceremonia de premios DRUM 2019, The Drum Design Awards 2019 recompensaron la ginebra escocesa Glaswegin por su diseño de botella minimalista, «inspirado por la ciudad y las personas que nos rodean».
La nueva ginebra Glaswegin proveniente de la ciudad de Glasgow, Escocia, se galardonó ganador de los Chair's Award en los Drum Design Awards 2019 por su botella. Su diseño fue nada más y nada menos concebido por Paul Gray, diseñador galardonado y graduado de la Glasgow School of Art. Gray, buscaba garantizar que su apariencia se diferenciara de cualquier otra botella de ginebra y que se destacara poderosamente en cualquier bar.
Pero los galardonados principales fueron la cerveza Carlsberg de la agencia Taxi Studio y BBC Two de la agencia Superunion, coronándose con el Grand Prix de los Drum Design Awards el 5 de junio. Una primicia, ya que raramente DRUM asigna dos Grand Prix en una misma ceremonia.
No conduzca bajo los efectos del alcohol. Consuma con moderación.
Únete a la Comunidad SH en Reddit
Spirits Hunters es una comunidad dedicada a los espirituosos y al mundo de la mixología. ¡Siéntete libre de hablar del mundo de la mixología y de la profesión de bartender aquí!
Join