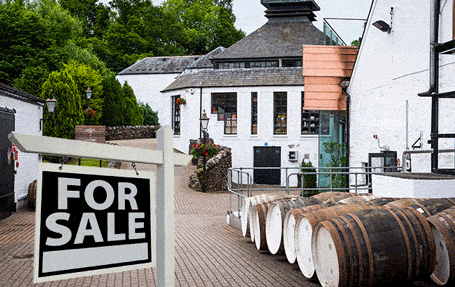 Las destilerías escocesas Glenturret y Cutty Sark de The Edrington Group están en venta
El grupo The Edrington Group, dueño de las marcas de whisky escocés, Glenturret y Cutty Sark, ha puesto a la venta ambas. Te decimos todo sobre esta noticia.
La destilería Glenturret almacena igualmente la fabricación del whisky The Famous Grouse. Tras la compra de las marcas, Edrington ofrecerá instalaciones de mezcla y embotellado a sus nuevos dueños. Además, cabe mencionar que los 31 empleados de ambas marcas seguirán trabajando bajo el nuevo propietario.
La intención de venta de la marca, según los dirigentes de Edrington Group, tiene como motivo la promoción de otras marcas de su portofolio, especificamente Macallan, que logró un crecimiento del 7% el año pasado.
El proceso de venta de ambas marcas comenzará este verano.
No conduzca bajo los efectos del alcohol. Consuma con moderación.
Únete a la Comunidad SH en Reddit
Spirits Hunters es una comunidad dedicada a los espirituosos y al mundo de la mixología. ¡Siéntete libre de hablar del mundo de la mixología y de la profesión de bartender aquí!
Join