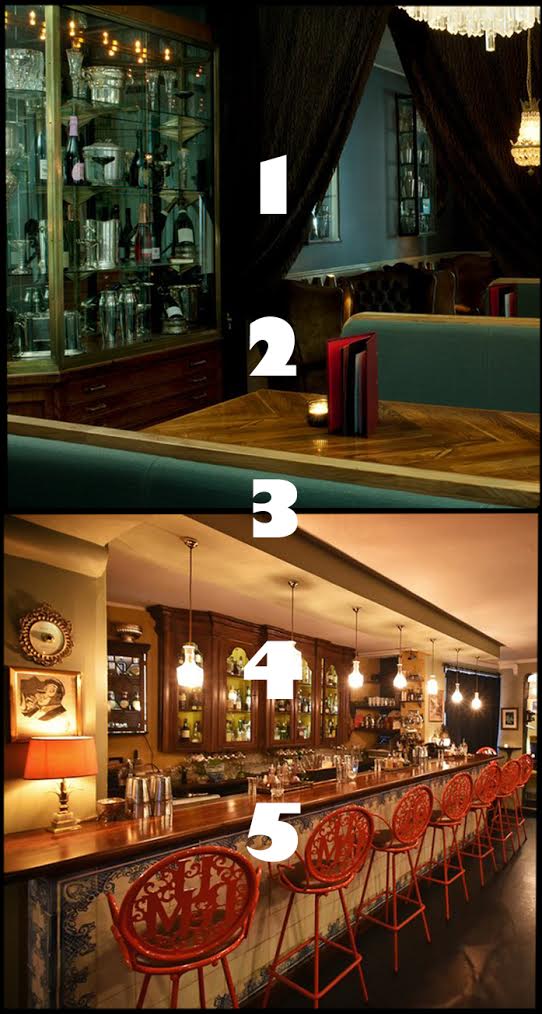 En Dinamarca, visita estos 5 bares de Copenhagen
Cinco bares de la ciudad de Copenhagen en Dinamarca para que conozcas la cultura bar local y disfrutes de exquisitos cócteles. Además entre ellos encontrarás uno que se adapte a ti.
Un bar de cócteles gourmet preparados con ingredientes creados artensanalmente en casa. Es uno de los mejores bares de la ciudad y desde 2012 su reputación no hecho más que consolidarse positivamente. Han ganado diversos premios y reconocimientos internacionales, entre ellos el importante y prestigioso The World's 50 Best Bars. En su ambiente Art Deco no dudes en degustar un Gin & Tonic a la toronja con ginebra artesanal de geranios y esferas de hielo de Campari.
Niels Hemmingsens Gade 32, 1153 København
Se trata de un bar a cócteles de clase mundial. Decorado bajo un ambiente danés, Ruby es a la vez un bar acogedor y lujoso, dónde se preparan exquisitos cócteles conocidos como unos de los mejores -y bien originales- en la ciudad. No te confundas de entrada, ya que no es fácil avistarlo.
Nybrogade 10, 1203 København K
Si buscas un look más sencillo pero buena carta de cócteles o si tus favoritos oscilan entre ginebra y champán K-Bar puede ser hecho para ti. K-Bar se destaca por sus cócteles diferentes. Una amplia selección de cócteles a base de champán o de gin and tonic están a la orden. Los cócteles de la casa k-bar classics te deleitarán especialmente con su versión del Sidecar Pear and Cardamom: Hennessy, Cointreau, cardamomo, limón y pera. También cuenta con unos cinco cócteles sin alcohol para manejar responsablemente!
Ved Stranden 20, København
Bronnum es perfecto si eres fan del jazz o si buscas un bar para degustar y escuchar música. Pero sus grandes espacios te reservarán un lugar para conversar con un amigo, descansar, degustar en la terraza o reunirte para el trabajo. Se especializan principalmente en champán. Actualmente el cóctel Garden of Eden destaca en la carta del bar, a base de Laherte Frères Champagne, Wolfschmidt Kummel, shrub casero de lavanda y manzana y jugo de manzana Bornholms.
August Bournonvilles Passage 1, København
Porque no hemos olvidado los degustadores de cerveza, Gensyn Bar es reputado por sus cervezas artesanales, buenos cócteles y una gran selección de whisky y ron. Una terraza para degustar bajo el sol y una mesa de billiard para retar a tus amigos. Pero el secreto peor guardado que compartiremos contigo es que posee una ginebra de la casa: la Gensyn, de piña y angelica.
Rolighedsvej 20, Frederiksberg
No conduzca bajo los efectos del alcohol. Consuma con moderación.