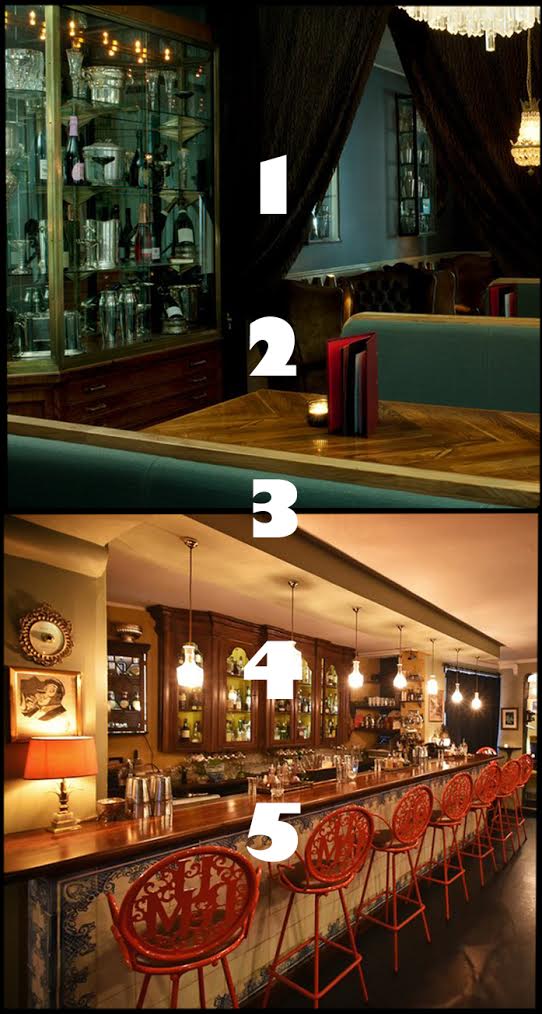 When in Danemark, visit these 5 Copenhagen bars
Five bars in the city of Copenhagen in Denmark for you to get to know the local bar culture and enjoy exquisite cocktails. Also among them you will find one that suits you.
A bar of gourmet cocktails prepared with ingredients artisanally created at home. It is one of the best bars in the city and since 2012 its reputation has only been consolidated positively. They have won several awards and international recognitions, among them the important and prestigious The World's 50 Best Bars. In its Art Deco atmosphere, don't hesitate to taste a Gin & Tonic with handmade geranium gin and Campari ice spheres.
Niels Hemmingsens Gade 32, 1153 København
This is a world-class cocktail bar. Decorated under a Danish atmosphere, Ruby is both a cosy and luxurious bar, where exquisite cocktails known as some of the best – and very original – in the city are prepared. Don't get confused at the start, as it's not easy to spot.
Nybrogade 10, 1203 København K
If you're looking for a simpler look but a good cocktail menu or if your favorites range from gin to K-Bar champagne can be made for you. K-Bar stands out for its different cocktails. A wide selection of champagne or gin and tonic cocktails are on order. The cocktails of the k-bar classics house will delight you especially with their version of the Sidecar Pear and Cardamom: Hennessy, Cointreau, cardamom, lemon and pear. It also has about five non-alcoholic cocktails for responsible driving!
See Stranden 20, København
Bronnum is perfect if you're a jazz fan or if you're looking for a bar to taste and listen to music. But its large spaces will reserve a place for you to chat with a friend, relax, taste on the terrace or get together for work. They specialize mainly in champagne. The Garden of Eden cocktail is currently featured on the bar menu, based on Laherte Frères Champagne, Wolfschmidt Kummel, homemade lavender and apple shrub and Bornholm apple juice.
Because we haven't forgotten the beer tasters, Gensyn Bar is renowned for its handcrafted beers, good cocktails and a large selection of whisky and rum. A terrace to taste under the sun and a billiard table to challenge your friends. But the worst kept secret we will share with you is that it has a house gin: the Gensyn, pineapple and angelica.
Rolighedsvej 20, Frederiksberg
Don't drink and drive. Enjoy responsibly.