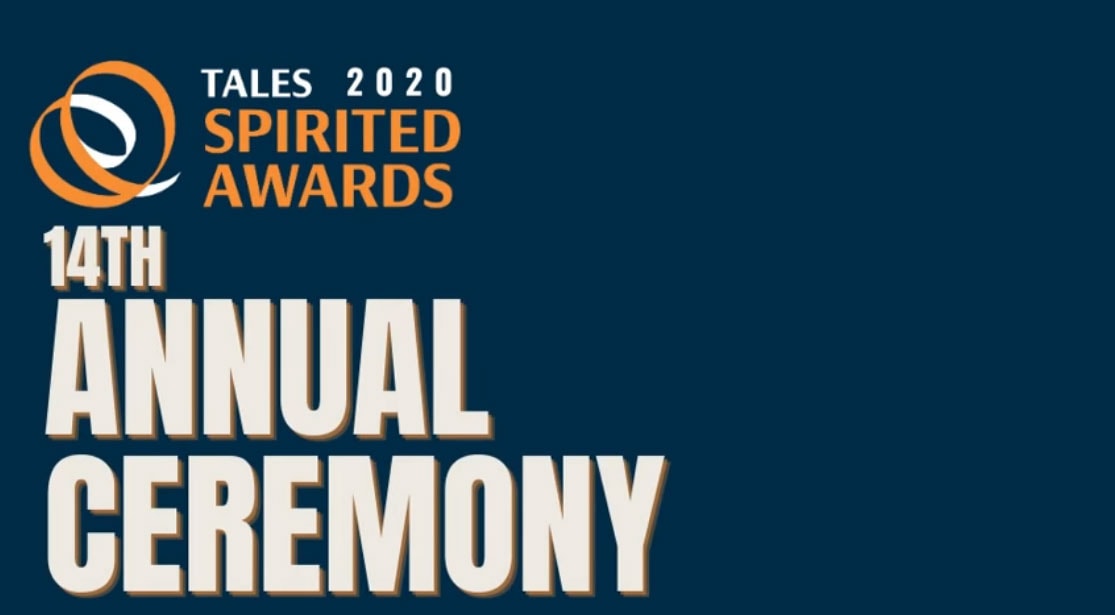 Ganadores de la ronda final de los 2020 Spirited Awards®
La Fundación Tales of the Cocktail anunció ayer la ronda final de ganadores de la 14ª edición de los Spirited Awards®.
Como sabemos, es la primera vez en la historia de la Fundación que los premios se llevan a cabo virtualmente. Los ganadores de la primera ronda ya fueron anunciados el 21 de septiembre.
Cabe destacar que este año ciertas categorías fueron modificadas e incluso suprimidas. Por ejemplo, este año no se premió a ningún bar para la categoría Spirited Awards World's Best Bar. Las restricciones de viaje y el confinamiento durante la pandemia fueron motivos que impidieron a los jueces poder visitar a los finalistas de este premio.
Además, la Fundación decidió actualizar las reglas de eligibilidad para evitar repetir ganadores. Es decir, que si un individuo ganó un premio en el pasado, no podrá ser elegido ganador para el mismo premio en el futuro. Una manera de proveer más oportunidades a más participantes por su trabajo.
Finalmente, por la primera vez en los premios los premios Pioneer Award Winner y Dame Hall of Fame American and International Inductees, fueron anunciados durante los Spirited Awards. Dame Hall of Fame celebra a los líderes que han hecho contribuciones únicas y longevas a la comunidad global de la industria hospitalaria. Este año la fundación a través de Dame Hall of Fame reforzó su sentimiento de inclusión para la comunidad LGBTQIA+ utilizando la palabra «individuo» en oposición a mujer.
Philanthropy Recognitions presented by Santa Teresa 1796 Rum
Hope & Sesame — Guangzhou, China
Restaurant Workers' Community Foundation — New York, NY
COVID19 Employee Assistance Directive — Melbourne, Australia
Best American Bar Mentor presented by BarSmarts
American Bartender of the Year presented by Pernod Ricard
Kevin Diedrich — Pacific Cocktail Haven, San Francisco, CA
Best International Bar Mentor presented by Tales of the Cocktail Foundation
International Bartender of the Year presented by Martini & Rossi
Kelsey Ramage —  Supernova Ballroom, Toronto, Canada
Pioneer Award presented by Diageo Bar Academy
Timeless American presented by Q Mixers
Angel's Share — New York, NY
Timeless International presented by Tales of the Cocktail Foundation
Boadas Cocktails — Barcelona, Spain
Helen David Lifetime Achievement presented by William Grant & Sons
The Dame Hall of Fame ceremony, in partnership with Spirit Forward by Bacardi Womxn in Leadership, was hosted at 12PM CT today and those recognitions and winners are featured in full below.
Dame Hall of Fame 2020 Inductees American Inductee
International Inductee
Sillas de los Premios Spirited:
A continuación hay una lista de los presidentes de los Premios Espiritualidad responsables de supervisar el proceso de selección de este año:
Overall Chair — Charlotte Voisey
International Chair — Jacob Briars
Central U.S. Co-Chairs —  Bridget Albert, Shaun Traxler
West U.S. Co-Chairs — Kiowa Bryan, Mary Palac
East U.S. Co-Chairs — Laura Cullen, Andy Seymour
Europe Co-Chairs — Guiseppe Gallo, Claire Warner
Canada Co-Chairs — Evelyn Chick, Lauren Mote
Middle East & Africa Co-Chairs — Richard Irwin, Stephanie Simbo
Latin America & Caribbean Co-Chairs — Camille Austin, Tato Giovannini
Asia Pacific Co-Chair — Hayley Morison
Writing & Media Co-Chairs — Paul Clarke, Sandrea Lawrence, Francois Monti, Matthew Rowley
No conduzca bajo los efectos del alcohol. Consuma con moderación.
Únete a la Comunidad SH en Reddit
Spirits Hunters es una comunidad dedicada a los espirituosos y al mundo de la mixología. ¡Siéntete libre de hablar del mundo de la mixología y de la profesión de bartender aquí!
Join