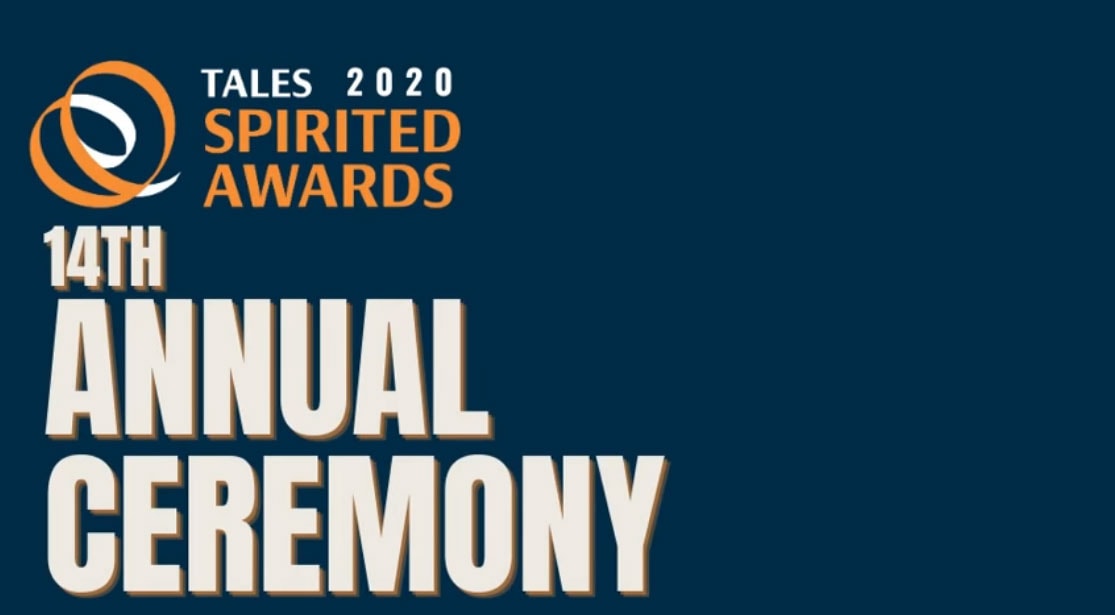 Les gagnants du dernier tour des 2020 Spirited Awards® enfin dévoilés
La fondation Tales of the Cocktail a annoncé hier la liste finale des gagnants de la 14e édition des Spirited Awards®.
Comme nous le savons, c'est la première fois dans l'histoire de la Fondation que les prix sont décernés de manière virtuelle. Les gagnants du premier tour ont été annoncés le 21 septembre.
Il convient de noter que cette année, certaines catégories ont été modifiées et même supprimées. Par exemple, aucun bar n'a été récompensé cette année dans la catégorie « Meilleur bar du monde » des Spirited Awards. Les restrictions de voyage et le confinement pendant la pandémie ont empêché les juges de rendre visite aux finalistes de cette catégorie.
En outre, la Fondation a décidé d'actualiser les règles d'éligibilité afin d'éviter la répétition des lauréats. En d'autres termes, si une personne a déjà remporté un prix dans le passé, elle ne peut pas être sélectionnée comme lauréate pour le même prix à l'avenir. C'est une façon d'offrir à un plus grand nombre de participants plus de possibilités d'être reconnus pour leur travail.
Enfin, pour la première fois, le nom du lauréat du prix Pioneer et des membres du Dame Hall of Fame américain et international ont été annoncés lors des Spirited Awards. Le Dame Hall of Fame célèbre les leaders qui ont apporté une contribution unique et durable à la communauté mondiale de l'industrie hôtelière. Cette année, la fondation, par l'intermédiaire du Dame Hall of Fame, a renforcé son sentiment d'inclusion de la communauté LGBTQIA+ en utilisant le mot « individu » par opposition à « femme ».
Philanthropy Recognitions presented by Santa Teresa 1796 Rum
Hope & Sesame — Guangzhou, China
Restaurant Workers' Community Foundation — New York, NY
COVID19 Employee Assistance Directive — Melbourne, Australia
Best American Bar Mentor presented by BarSmarts
American Bartender of the Year presented by Pernod Ricard
Kevin Diedrich — Pacific Cocktail Haven, San Francisco, CA
Best International Bar Mentor presented by Tales of the Cocktail Foundation
International Bartender of the Year presented by Martini & Rossi
Kelsey Ramage —  Supernova Ballroom, Toronto, Canada
Pioneer Award presented by Diageo Bar Academy
Timeless American presented by Q Mixers
Angel's Share — New York, NY
Timeless International presented by Tales of the Cocktail Foundation
Boadas Cocktails — Barcelona, Spain
Helen David Lifetime Achievement presented by William Grant & Sons
The Dame Hall of Fame ceremony, in partnership with Spirit Forward by Bacardi Womxn in Leadership, was hosted at 12PM CT today and those recognitions and winners are featured in full below.
Dame Hall of Fame 2020 Inductees American Inductee
International Inductee
Présidents Spirited Awards 2020
Vous trouverez ci-dessous la liste des présidents des Prix Spirited Awards chargés de superviser le processus de sélection de cette année :
Overall Chair — Charlotte Voisey
International Chair — Jacob Briars
Central U.S. Co-Chairs —  Bridget Albert, Shaun Traxler
West U.S. Co-Chairs — Kiowa Bryan, Mary Palac
East U.S. Co-Chairs — Laura Cullen, Andy Seymour
Europe Co-Chairs — Guiseppe Gallo, Claire Warner
Canada Co-Chairs — Evelyn Chick, Lauren Mote
Middle East & Africa Co-Chairs — Richard Irwin, Stephanie Simbo
Latin America & Caribbean Co-Chairs — Camille Austin, Tato Giovannini
Asia Pacific Co-Chair — Hayley Morison
Writing & Media Co-Chairs — Paul Clarke, Sandrea Lawrence, Francois Monti, Matthew Rowley
Ne buvez pas au volant. Consommez avec modération.
Rejoignez la Communauté SH sur Reddit
Spirits Hunters est une communauté dédiée aux spiritueux et au monde de la mixologie. N'hésitez pas à parler du monde de la mixologie et du métier du bartender ici !
Join