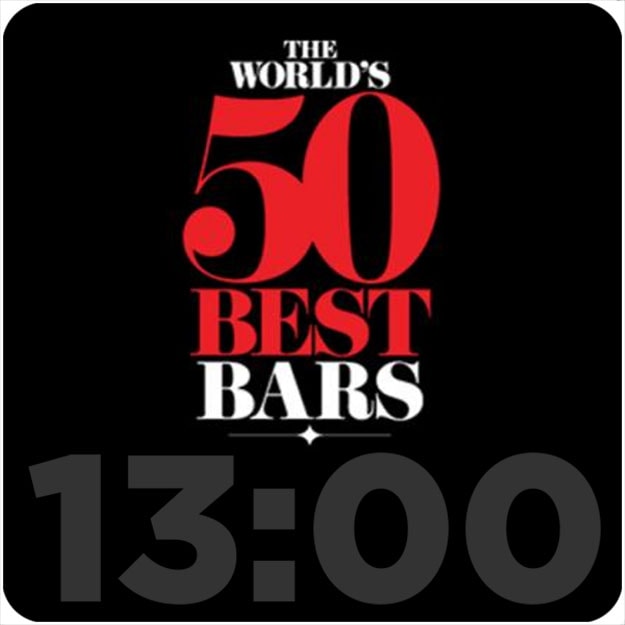 World's 50 Best Bars : DANTE lo logra de nuevo
DANTE, reconocido como el mejor Bar en Tales of The Cocktail Spirited Awards este año, se vuelve a coronar. El bar neoyorquino se titula Mejor Bar en World's 50 Best Bars. La ceremonia tuvo lugar el jueves 3 de octubre.
El año pasado el bar también figuraba en la lista de los mejores bares de World's 50 Best Bars. Un gran salto para Dante, ya que pasaron de las posición nueve a la número uno este año. Una muestra del continuo esfuerzo y trabajo del bar para evolucionar.
Otros bares como The American Bar at The Savoy saltaron de la segunda posición a la tercera. Mientras que el único bar representante de Buenos Aires, Florería Atlántico, se posicionó en segundo lugar. Una orgullosa representación para Argentina, quienes el año pasado se encontraban en posición 14.
En cuanto a los bartenders, otro bartender repitió el premio al mejor. Monica Berg, nombrada Mejor Bartender en Tales of the Cocktail Spirited Awards, recibió el premio homónimo esta edición de World's 50 Best Bars.
Todos los Resultados: Los 50 mejores bares del mundo
1. Dante, New York
2. Connaught Bar, London
3. Florería Atlántico, Buenos Aires
4. The NoMad, New York
5. American Bar, London
6. The Clumsies, Athens
7. Attaboy, New York
8. Atlas, Singapore
9. The Old Man, Hong Kong
10. Licorería Limantour, Mexico City
11. Manhattan, Singapore
12. Native, Singapore
13. Carnaval, Lima
14. Katana Kitten, New York
15. Guilhotina, São Paulo- Brazil 16. Three Sheets, London
17. Himkok, Oslo
18. High Five, Tokyo
19. Salmón Gurú, Madrid
20. Paradiso, Barcelona
21. Indulge Experimental Bistro, Taipei
22. The Dead Rabbit, New York
23. Coupette, London
24. The SG Club, Tokyo
25. Dr. Stravinsky, Barcelona
26. Employees Only, New York
27. El Copitas, St Petersburg
28. Scout, London
29. Jigger & Pony, Singapore
30. Operation Dagger, Singapore
31. Baba Au Rum, Athens
32. La Factoría, Old San Juan – Puerto Rico
33. Presidente, Buenos Aires
34. Schumann's, Munich
35. Speak Low, Shanghai
36. Little Red Door, Paris
37. Linje Tio, Stockholm
38. The Old Man, Singapore
39. Lyaness, London
40. Happiness Forgets, London
41. Swift, London
42. Trick Dog, San Francisco
43. Maybe Sammy, Sydney
44. 1930, Milan
45. Sober Company, Shanghai
46. Electric Bing Sutt, Beirut
47. Kwānt, London
48. Artesian, London
49. Coa, Hong Kong
50. Jerry Thomas Speakeasy, Rome
No conduzca bajo los efectos del alcohol. Consuma con moderación.