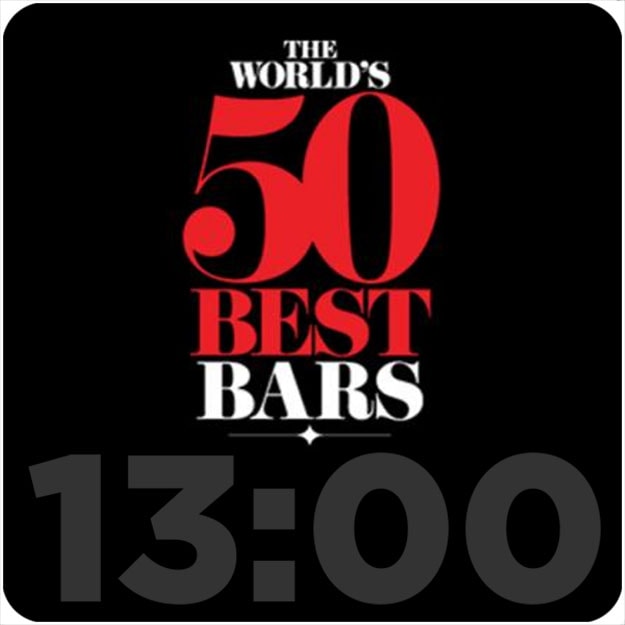 World's 50 Best Bars : DANTE, encore une fois le meilleur !
DANTE, reconnu comme le meilleur bar dans les Tales of The Cocktail Spirited Awards cette année, est de nouveau couronné. Le bar de New York s'intitule Meilleur bar des 50 meilleurs bars du monde. La cérémonie a eu lieu le jeudi 3 octobre.
L'an dernier, le bar était également sur la liste des 50 meilleurs bars du monde. Un grand saut pour Dante, qui est passé de la neuvième à la première place cette année. Un échantillon de l'effort continu et du travail du barreau pour évoluer.
D'autres bars comme The American Bar au Savoy sont passés de la deuxième à la troisième place. Alors que le seul bar représentant Buenos Aires, Florería Atlántico, a pris la deuxième place. Une fière représentation pour l'Argentine qui, l'an dernier, occupait la 14ème place.
Quant aux barmans, Monica Berg, nommée Meilleure Bartender déjà dans les Tales of the Cocktail Spirited Awards, a reçu le prix homonyme de cette édition des 50 meilleurs bars du monde.
Tous les résultats : Les 50 meilleurs bars du monde
1. Dante, New York
2. Connaught Bar, London
3. Florería Atlántico, Buenos Aires
4. The NoMad, New York
5. American Bar, London
6. The Clumsies, Athens
7. Attaboy, New York
8. Atlas, Singapore
9. The Old Man, Hong Kong
10. Licorería Limantour, Mexico City
11. Manhattan, Singapore
12. Native, Singapore
13. Carnaval, Lima
14. Katana Kitten, New York
15. Guilhotina, São Paulo- Brazil 16. Three Sheets, London
17. Himkok, Oslo
18. High Five, Tokyo
19. Salmón Gurú, Madrid
20. Paradiso, Barcelona
21. Indulge Experimental Bistro, Taipei
22. The Dead Rabbit, New York
23. Coupette, London
24. The SG Club, Tokyo
25. Dr. Stravinsky, Barcelona
26. Employees Only, New York
27. El Copitas, St Petersburg
28. Scout, London
29. Jigger & Pony, Singapore
30. Operation Dagger, Singapore
31. Baba Au Rum, Athens
32. La Factoría, Old San Juan – Puerto Rico
33. Presidente, Buenos Aires
34. Schumann's, Munich
35. Speak Low, Shanghai
36. Little Red Door, Paris
37. Linje Tio, Stockholm
38. The Old Man, Singapore
39. Lyaness, London
40. Happiness Forgets, London
41. Swift, London
42. Trick Dog, San Francisco
43. Maybe Sammy, Sydney
44. 1930, Milan
45. Sober Company, Shanghai
46. Electric Bing Sutt, Beirut
47. Kwānt, London
48. Artesian, London
49. Coa, Hong Kong
50. Jerry Thomas Speakeasy, Rome
Ne buvez pas au volant. Consommez avec modération.
Rejoignez la Communauté SH sur Reddit
Spirits Hunters est une communauté dédiée aux spiritueux et au monde de la mixologie. N'hésitez pas à parler du monde de la mixologie et du métier du bartender ici !
Join