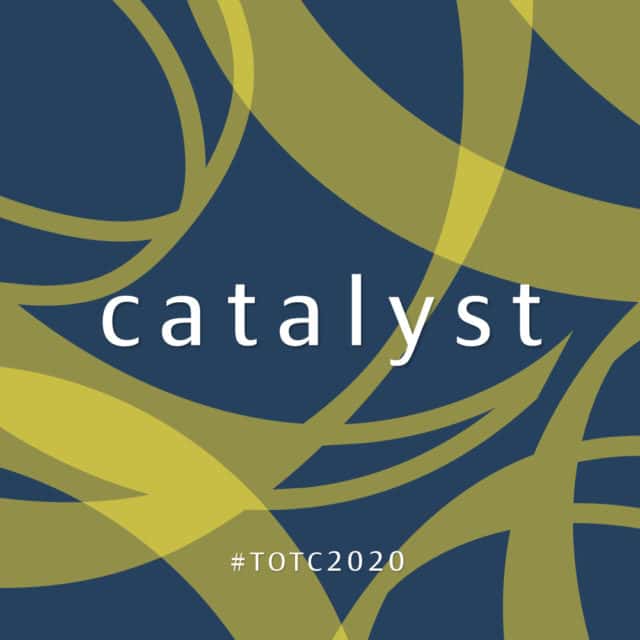 Las conferencias y seminarios de Tales of The Cocktail Foundation empiezan hoy!
En el marco de los premios anuales Spirited Awards®, Tales of the Cocktail debuta hoy su serie de eventos. Lee más aquí.
Es la semana más esperada por la industria de la hospitalidad. Miles de profesionales de todo el mundo asisten cada año a Nueva Orleans para los premios anuales Spirited Awards de Tales of The Cocktail. Lamentablemente, -¡pero para el alivio de todos!- a pesar de las adversidades impuestas por el covid-19, los eventos de Tales of the Cocktail Foundation (TOTCF) tendrán lugar para todos en línea. Es la primera vez en 18 años que el evento se lleva a cabo de forma digital. Aseguraron continuar presentando una programación educativa, activaciones de Beyond the Bar y por supuesto los premios anuales Spirited Awards®.
Además de la ceremonia de premios, se realizarán seminarios tanto en vivo como previamente grabados. A continuación presentamos algunos de los más destacados.
Seminarios en vivo
La fundación transmitirá 18 seminarios en vivo. Entre los destacados encontramos:
*Brands Launching in a Pandemic World, moderado por Lynnette Marrero, con Ila Byrne, Michael Vachon, Nandini Khaund, y Nima Ansari.
*Creation, Equity, and Building a New Table, moderado por Jackie Summers, featuring Yannick Benjamin, Samara Rivers, y Lynnette Marrero.
*Supporting Employee Behavioral and Mental Health, moderado por Patrick S. Bordnick, PhD, MPH, LCSW, con Jeffrey Goldring.
*The Bartender Pivot: The Importance of Adaptability moderado por ms. franky marshall, featuring Pippa Guy, Aaron Joseph, and Danil Nevsky.
*Tipping For Equity: Shifting the Balance Within the Hospitality Industry, moderado por Lynn House y Tracie Franklin, con Lauren Paylor, Mary Palac, Tiffanie Barriere, and Chelsea Gregoire.
Lo más destacado de la lista de seminarios pregrabados de este año incluye:
*Aromatized Wine 101, presentado por Martini & Rossi y moderado por Francois Monti.
*The Rat Pack Cocktail with Frank, Sam and Dino, moderado por Philip Greene, con participación de Noah Rothbaum, Mariena Boarini, y Tony Abou-Ganim.
*Bar In-Depth: Death & Co, NYC, presentado por Tales of the Cocktail Foundation, moderado por Alex Day & David Kaplan.
*CocktailSafe! Dangerous Drink Ingredients 101, presentado por Bombay Sapphire & Patrón Tequila, anfitrión Camper English (Tales of the Cocktail Grant Recipient – 2018).
*The Man Behind James Bond: Ian Fleming presentado por Ford's Gin, moderado por Noah Rothbaum, con Simon Ford, Chris Blackwell, Shannon Mustipher, y Philip Greene.
*The Museum of Rum Distillation: Exploring the Ancient Secrets of Rum-Making, moderado por David Wondrich, con participación de Alexandre Gabriel.
*The Queer Handbook for The Recently Woke, presentado por Grey Goose Vodka. Moderación: Chris Cabrera, con Ezra Star, Deborah Vantrece, Alejandro Mazza, Sagan Gray and, Tiffanie Barriere.
*The Value of Innovation for Bars and Bartenders, presentado por Jack Daniel's, Woodford Reserve, y Old Forester, moderado por Reinhard Pohorec, con la participación de Alexis Belton, A-K Hada, e Iain McPherson.
*Zero Proof 101 presented by Brown-Forman's PAUSE Campaign. Evelyn Chick moderará este seminario.
La conferencia digital gratuita se llevará a cabo desde el lunes 21 de septiembre hasta el jueves 24 de septiembre, y la ceremonia de entrega de los Premios Spirited tendrá lugar el jueves 24 de septiembre. Siguiendo el Hashtag #TOTC2020 en Twitter y en Instagram te permitirá conectar con la actividad del evento.
Puedes consultar la guía de eventos de Tales of the Cocktail 2020 aquí pero necesitarás registrarte. Puedes hacerlo gratuitamente aquí y no pierdas tiempo!
No conduzca bajo los efectos del alcohol. Consuma con moderación.
Únete a la Comunidad SH en Reddit
Spirits Hunters es una comunidad dedicada a los espirituosos y al mundo de la mixología. ¡Siéntete libre de hablar del mundo de la mixología y de la profesión de bartender aquí!
Join