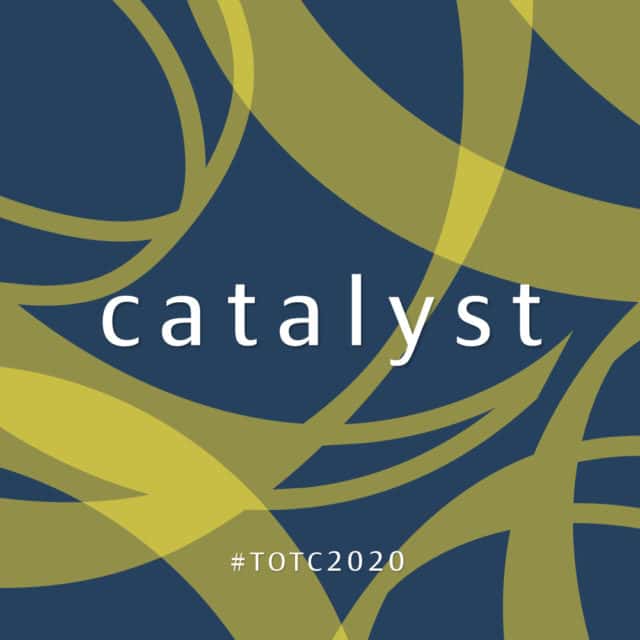 Tales of The Cocktail Foundation conferences and seminars start today!
As part of the annual Spirited Awards®, Tales of the Cocktail debuts its series of events from lectures to the awards ceremony starting today.
It's the hospitality industry's most anticipated week. Thousands of professionals from around the world attend the annual Tales of The Cocktail Awards in New Orleans each year. Unfortunately, – but to everyone's relief – despite the adversities imposed by covid-19, Tales of the Cocktail Foundation (TOTCF) events will take place for everyone online. No matter where you are, you can tune in to any of the events that TOTC2020 has prepared.
It is the first time in 18 years that the event is being held digitally. They will continue to present educational programming, Beyond the Bar activations and of course the annual Spirited Awards®.
In addition to the awards ceremony, there will be both live and pre-recorded seminars. Below are some of the highlights.
Live Seminars
The foundation will broadcast 18 live seminars. Among the highlights are:
*Brands Launching in a Pandemic World, moderated by Lynnette Marrero, with Ila Byrne, Michael Vachon, Nandini Khaund, and Nima Ansari
*Creation, Equity, and Building a New Table, moderated by Jackie Summers, featuring Yannick Benjamin, Samara Rivers, and Lynnette Marrero.
*Supporting Employee Behavioral and Mental Health, moderated by Patrick S. Bordnick, PhD, MPH, LCSW, with Jeffrey Goldring.
*The Bartender Pivot: The Importance of Adaptability moderated by ms. franky marshall, featuring Pippa Guy, Aaron Joseph, and Danil Nevsky.
*Tipping For Equity: Shifting the Balance Within the Hospitality Industry, moderated by Lynn House and Tracie Franklin, with Lauren Paylor, Mary Palac, Tiffanie Barriere, and Chelsea Gregoire.
Highlights from this year's list of pre-recorded seminars include
*The Rat Pack Cocktail with Frank, Sam and Dino, moderated by Philip Greene, with participation by Noah Rothbaum, Mariena Boarini, and Tony Abou-Ganim
*Bar In-Depth: Death & Co, NYC, presented by Tales of the Cocktail Foundation, moderated by Alex Day & David Kaplan.
*CocktailSafe! Dangerous Drink Ingredients 101, presented by Bombay Sapphire & Patrón Tequila, host Camper English (Tales of the Cocktail Grant Recipient – 2018).
*The Man Behind James Bond: Ian Fleming presented by Ford's Gin, moderated by Noah Rothbaum, with Simon Ford, Chris Blackwell, Shannon Mustipher, and Philip Greene
*The Museum of Rum Distillation: Exploring the Ancient Secrets of Rum-Making, moderated by David Wondrich, with participation by Alexandre Gabriel.
*The Queer Handbook for The Recently Woke, presented by Grey Goose Vodka. Moderation: Chris Cabrera, with Ezra Star, Deborah Vantrece, Alejandro Mazza, Sagan Gray and, Tiffanie Barriere.
*The Value of Innovation for Bars and Bartenders, presented by Jack Daniel's, Woodford Reserve, and Old Forester, moderated by Reinhard Pohorec, with the participation of Alexis Belton, A-K Hada, and Iain McPherson.
*Zero Proof 101 presented by Brown-Forman's PAUSE Campaign. Evelyn Chick will moderate this seminar.
The free digital conference will run from Monday, September 21st through Thursday, September 24th, and the Spirited Awards ceremony will take place on Thursday, September 24th. Following the Hashtag #TOTC2020 on Twitter and on Instagram will allow you to connect with the event activity.
You can check out the Tales of the Cocktail 2020 event guide here but you need to register for free to participate, you can do so here.
Don't drink and drive. Enjoy responsibly.
Join the community on Reddit
Spirits Hunters is a community dedicated to spirits and the world of mixology. Feel free to talk about the world of mixology and bartending here!
Join