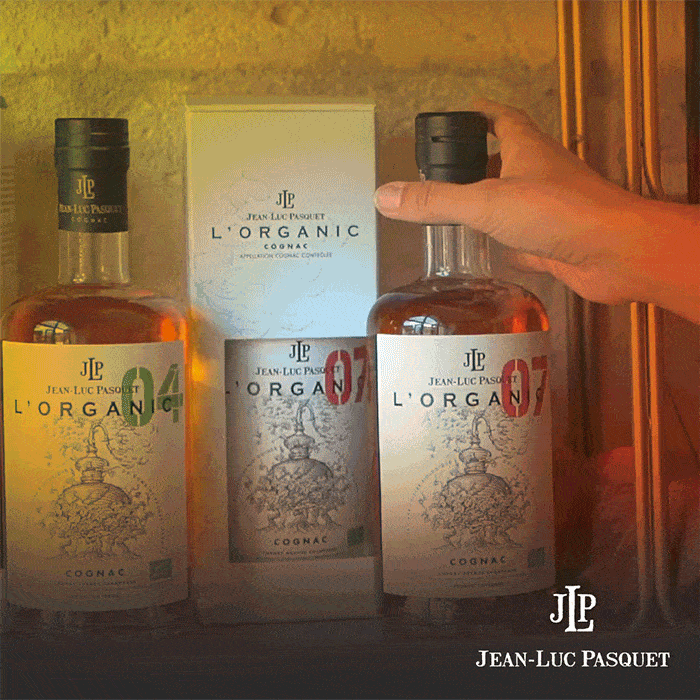 Watch Natalie Migliarini prepare a Sazerac Cocktail with Jean-Luc Pasquet's Cognac L'Organic 07
Discover the Sazerac cocktail made by Natalie Migliarini with Jean-Luc Pasquet's Cognac L'Organic 07.
We are delighted to introduce Natalie Migliarini from @BeautifulBooze making us a Sazerac cocktail while James from @Littlelanemedia got it on camera.
Natalie Migliarini is a mixologist, cocktail stylist, photographer, and recipe developer based out of Seattle, Washington.
The Sazerac is one of the traditional cognac cocktails which originated for the first time in the 1830's in the United States.
For this cocktail, Natalie used Cognac L'Organic 07 (7 years). We are talking about a charming cognac equivalent to a VSOP, very intense, with aromas of white flowers, fruits, spices and roast. Mixed with Peychaud's Aromatic Cocktail Bitter, ice, absinthe and orange essence, it brings the perfect Sazerac cocktail to life.
*Natalie Migliarini on her blog Beautiful Booze.
Ingredients
-Cognac Jean Luc Pasquet
-Peychaud's Aromatic Cocktail Bitter
-Ice
-Absinthe
-Orange essence
-Orange peel
Preparation
Prepare in a mixing glass with ice.
Add the cognac, the bitters and mix with a bar spoon.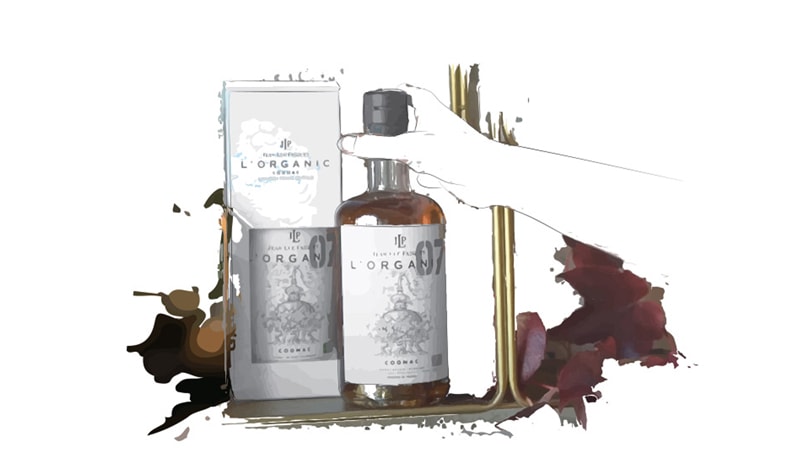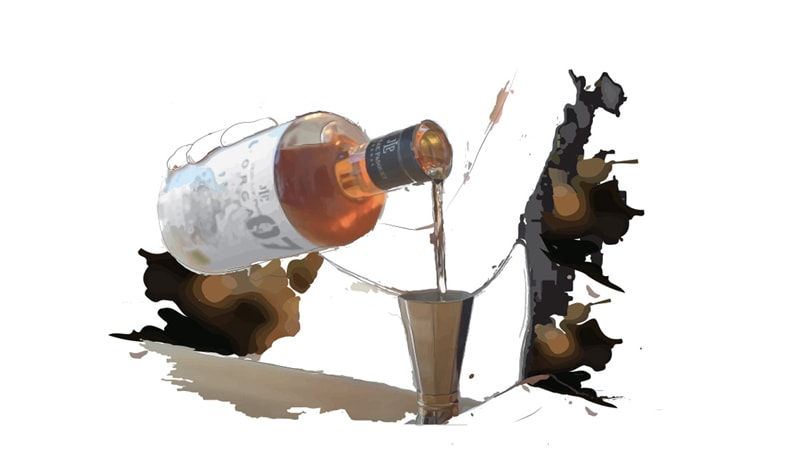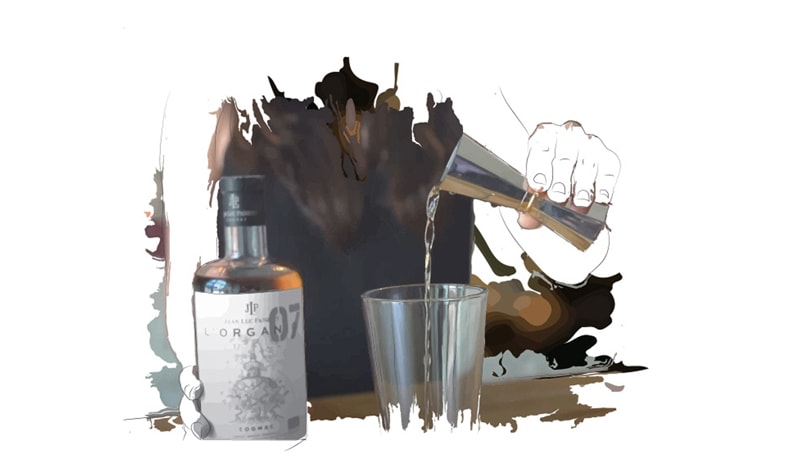 Spray absinthe over the glass. Strain into the glass.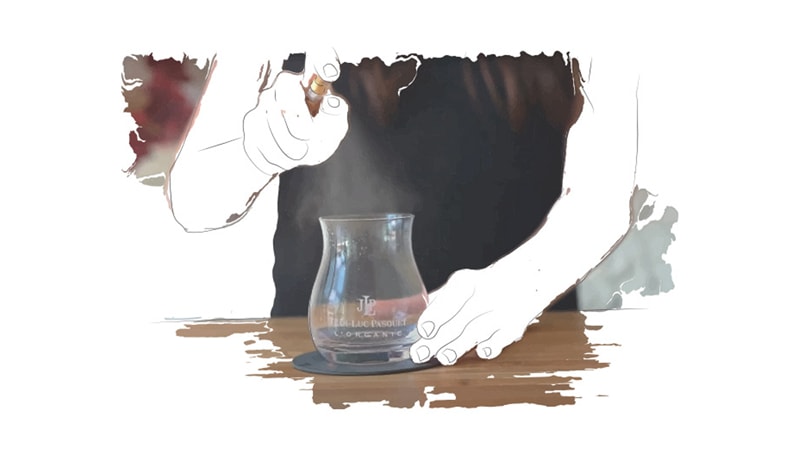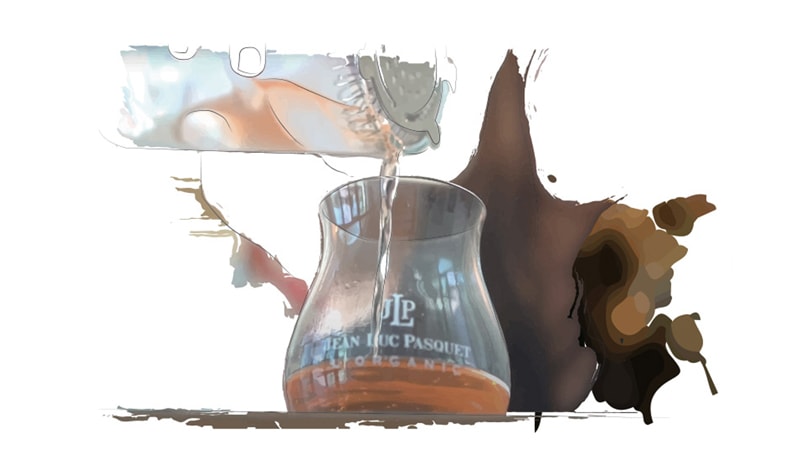 Twist the orange peel over the glass to extract the peel's oils, and then Garnish with the peel.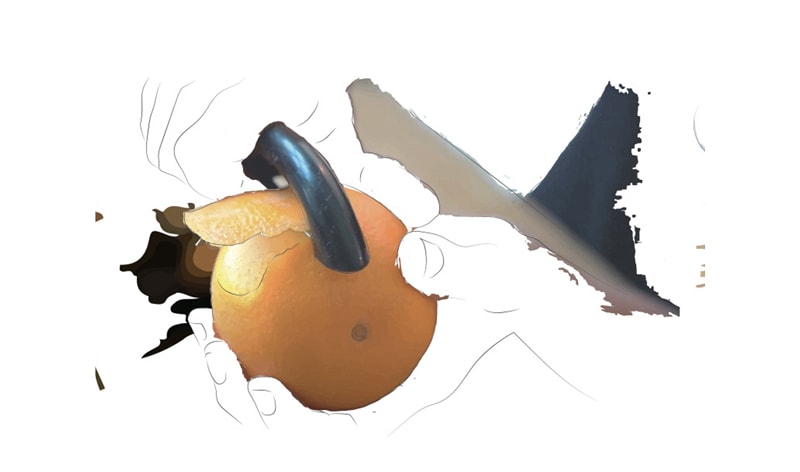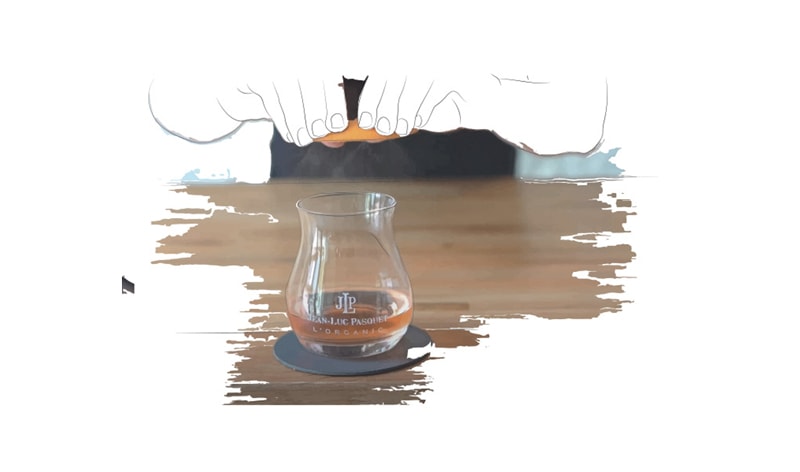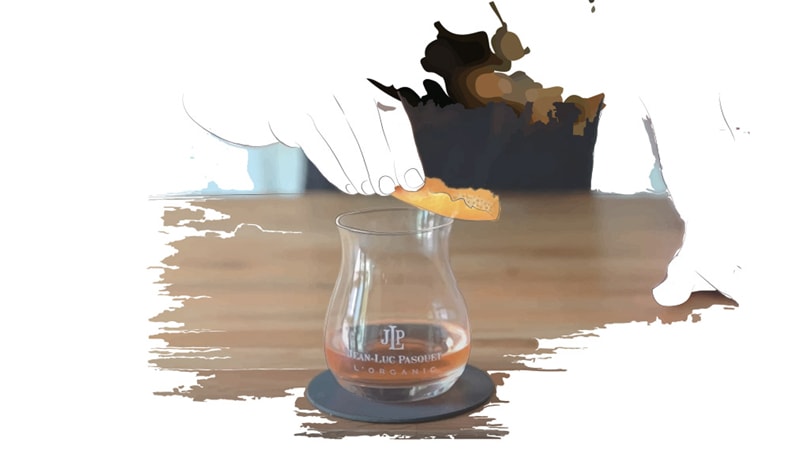 Taste and enjoy!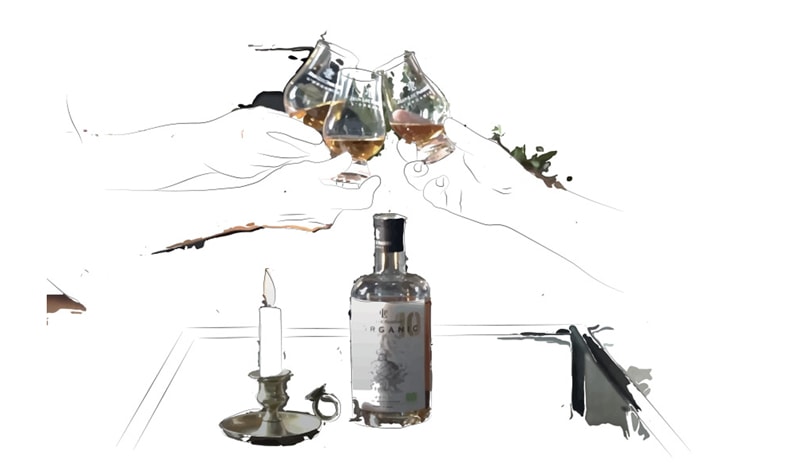 Illustrations: polpo-agency.com
Jean-Luc Pasquet L'Organic – Cognac Grande Champagne 7 years old
L'Organic is a VSOP equivalent produced from organically grown Ugni Blanc grapes. Aged for a minimum of seven years (the minimum requirement is four) this cognac has a polished brass gold color. Another superb Pasquet bouquet, this time with an emphasis on fruits and flowers, more-so orange blossom, mandarines, tangerines, raisins, ripe peaches and figs… The sweetness of this cognac finds support on light pepper and a little cinnamon. Supple on the palate, wonderfully rounded and simply delicious: hints of triple sec, honey, fig, white peach and nectarine…
Never quite a fruit bomb, rather graceful and elegant to finish. In the final stages we can enjoy a perfect balance between orchard fruits and fine tuned astringency.
Tasting notes from Nicks Wine Merchants in Australia
Now, we cannot wait to see with which drinks you will come up with Jean-Luc Pasquet's L'Organic cognacs, available now through Speciality Drinks @SpecialityDrinks.
Content written by Spirits Hunters for Cognac Jean-Luc Pasquet. Don't drink and drive, enjoy responsibly.
Rejoignez la Communauté SH sur Reddit
Spirits Hunters est une communauté dédiée aux spiritueux et au monde de la mixologie. N'hésitez pas à parler du monde de la mixologie et du métier du bartender ici !
Join