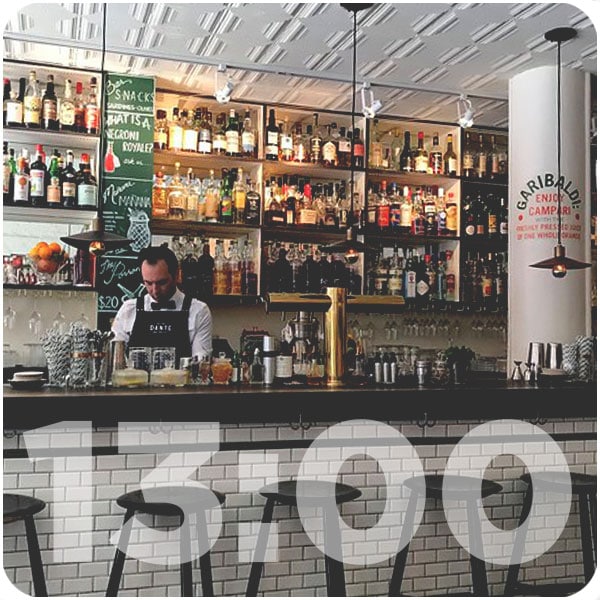 El mejor bar del mundo por los Spirited Awards: DANTE
Los premios anuales Spirited Awards por Tales of The Cocktail dieron el premio de Mejor Bar del Mundo a Dante.
Situado en Greenwhich Village, Dante es un bar que se aproxima de la cultura coctelera italiana. Este restaurante y bar de cócteles artesanales fue fundado por Linden Pride y Nathalie Hudson. El bar existe originalmente desde 1915, y era un lugar de vecindario para tomar espresso. Hoy en día, el famoso cóctel spritz reina en las mesas del Dante después del trabajo.
Hoy en día Dante se posiciona entonces como el mejor bar del mundo y además, como mejor restaurante americano, en esta categoría de los Spirited Awards. Los prestigiosos premios adjudicaron la recompensa por obtener la mayor cantidad de votos en las categorías American e International.
La prestigiosa ceremonia anual sobre la industria de la hospitalidad tuvo lugar en Nueva Orleans en el Royal Sonesta, del 16 al 21 de julio.
¿Reservar en el mejor bar del mundo?
No conduzca bajo los efectos del alcohol. Consuma con moderación.
Rejoignez la Communauté SH sur Reddit
Spirits Hunters est une communauté dédiée aux spiritueux et au monde de la mixologie. N'hésitez pas à parler du monde de la mixologie et du métier du bartender ici !
Join