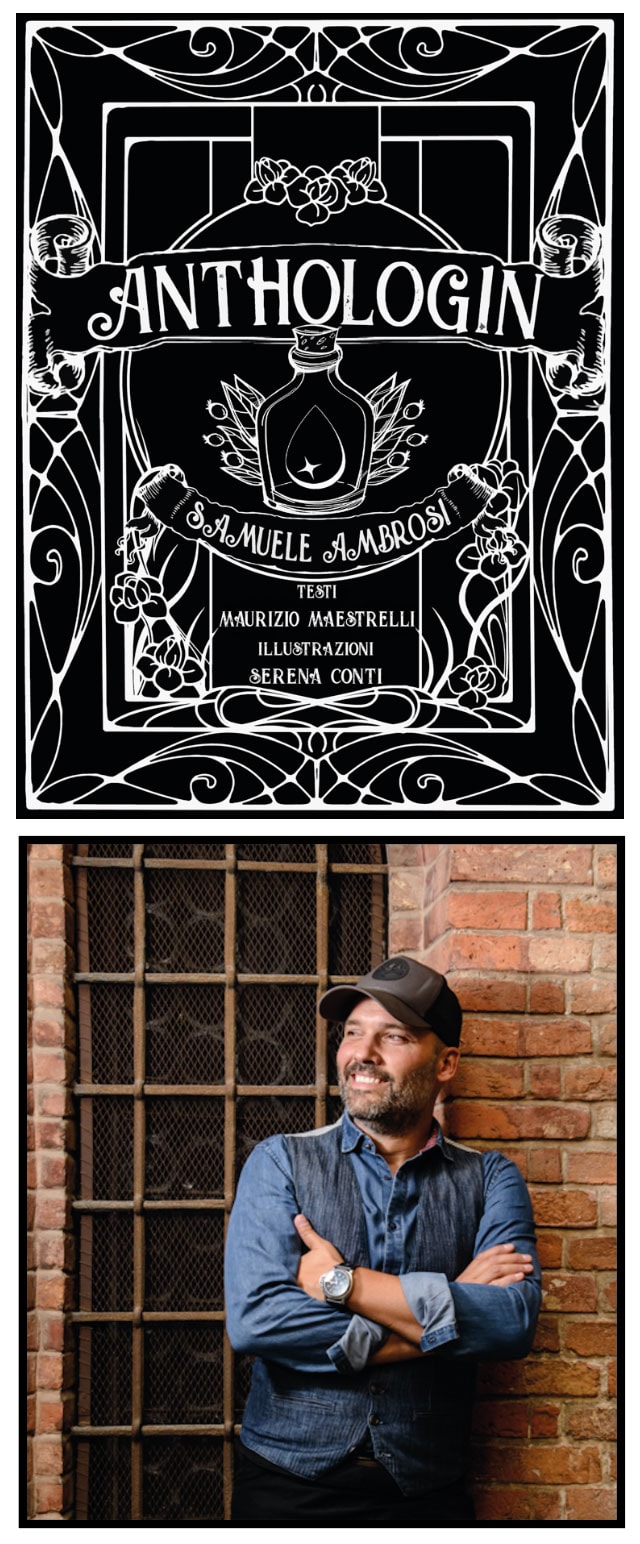 Samuele Ambrosi, author of Anthologin speaks about his new book and his relationship with gin
How an investigation and desperate search for a gin book led Samuele Ambrosi to write Anthologin. Read the interview in SpiritsHunters.com.
We spoke with Samuele Ambrosi about Anthologin (Guido Tommasi Editor), co-written with Maurizio Maestrelli, esteemed journalist and author of books on beer and the world of alcohol in general, and illustrated by Serena Conti, refined designer and designer with collaborations that go well beyond the Italian borders.
His latest book expresses Ambrosi's passionate and loving relationship with gin. This distillate that has enchanted palates since, if we may say so, the 11th century. That is, if we count the records that suggest that Italian monks used juniper to flavor their distillates. A book to better understand the reasons for the real rebirth of mixology and the renewed interest in gin.
Going through decades of success and ups and downs, lately more success than anything else, this distillate is the protagonist of the following paragraphs. We will read about it, through the eyes of a professional of the spirits world like Samuele Ambrosi.
Spirits Hunters: When, how and why did you become interested in gin?
Samuele Ambrosi: Honestly, it all started by looking for information on this little-considered and underrated distillate. We are talking about many years ago and I was angry to find books and books on whiskey, cognac, liqueurs, etc. and nothing on gin. So I wondered if it was possible that such a versatile and « easy » drinking product was not properly documented!
There was the agonistic spark of research. In Italy there were no records, and as a first impulse purchase I took THE DEDALUS BOOK OF GIN by Richard Barnett. It has 300 pages without any pictures, design or labels and all in English. I started translating page by page, which took 6 months to translate it all. He literally punched me as it was not a technical book on gin but a historical text written by this doctor who made me understand the overall vision of how infinite the world of this wonderful distillate could be. At that moment I began to compulsively « collect » all kinds of information relating to gin. Accumulating such a quantity that I then decided to make a book out of it.
One last thing not to be underestimated and of considerable importance, was the fact that I was not in love with a distillate that few in the world knew and is so difficult to find.
My sensitivity towards gin was also shared by my customers and therefore it coincided with my business, I think this has been a great support for me. Today gin makes numbers we could not think of many years ago. Every day I hear new bar clairvoyants predicting deadlines, fallout and new business meteorites. I don't have this gift, I can simply make some observations. The first concerns the numbers and I find it natural that after so many years there can be curves and dips as well as being correct and fair. The second observation is that, as always, we tend to forget and not metabolize. This business phenomenon has literally changed perception and knowledge.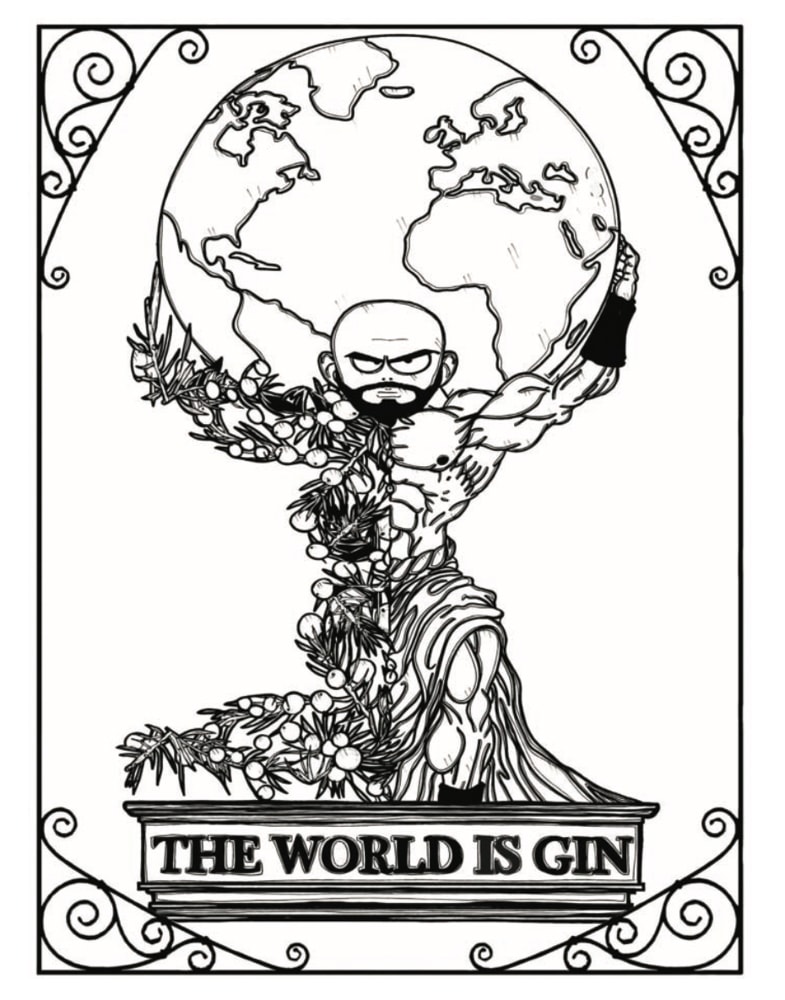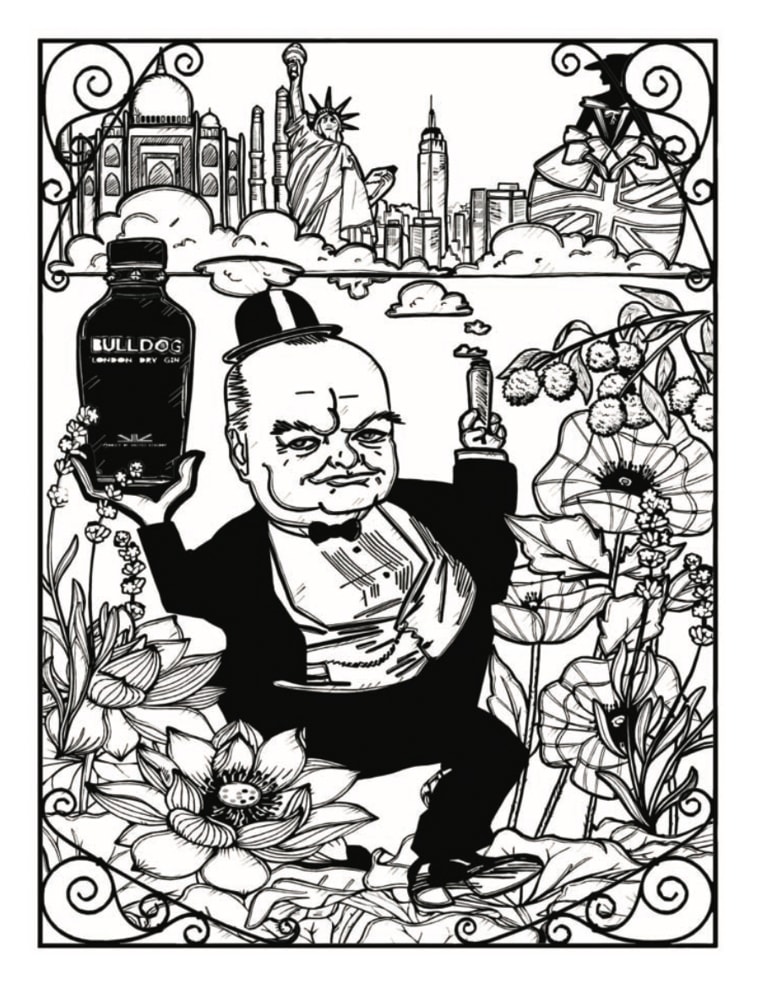 Customers will never be stuck on 3 brands that monopolized a bottle as they once did. But all the bars in the world now have at least 10 different gin labels which was once unthinkable. And this trend will certainly remain with lower volumes, yet let's not forget that gin is the spirit that satisfies everyone. Unlike whiskey or tequila… And don't forget that it is part of the history of the planet. The history of mixed drinking, the history of the human being and, last but not least, that it is the prince of most drunk cocktails in the world. So yes, the volumes will drop, but these factors of no small importance can never be scratched.
SH: Give us 3 reasons to read your latest book « Anthologin »
SA: Only three reasons? (smiles). I will have to be very brief then and discard all the others (laughs).
First of all, it is a book written not for business or fame but for pure love and dedication to this wonderful distillate. Therefore every content, every information has been duly researched and studied for a long time.
Secondly, we tried to give a not-too-technical cut and therefore open even only to the simple enthusiast of the world of gin. Open to the consumer or traditional customer in order to bring him closer and better understand many details of this wonderful distillate.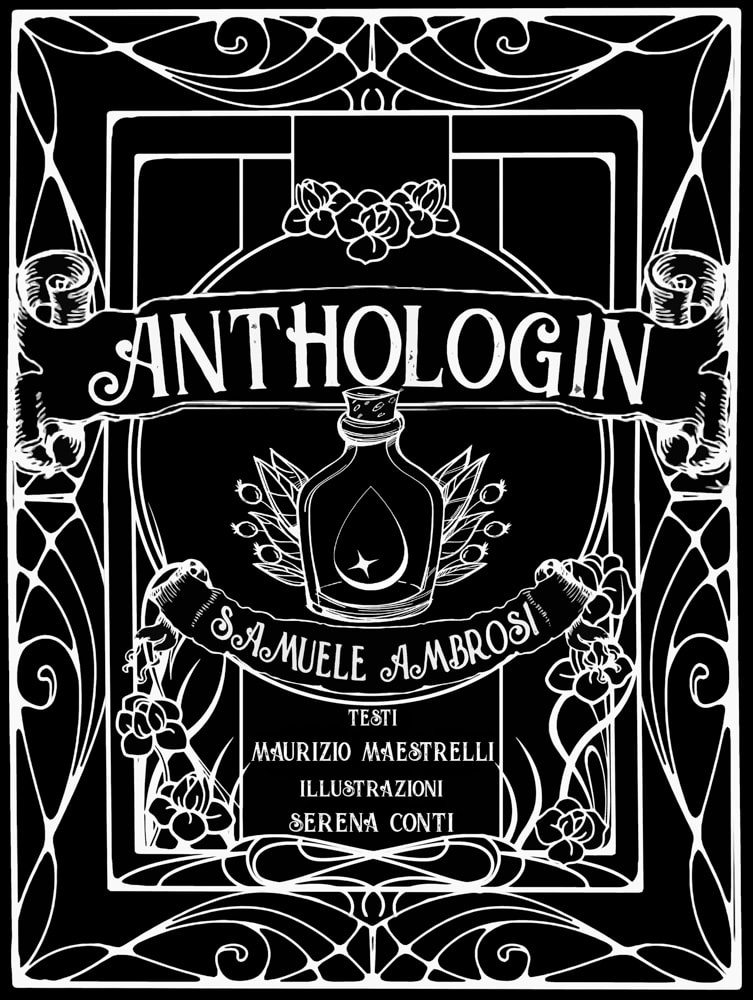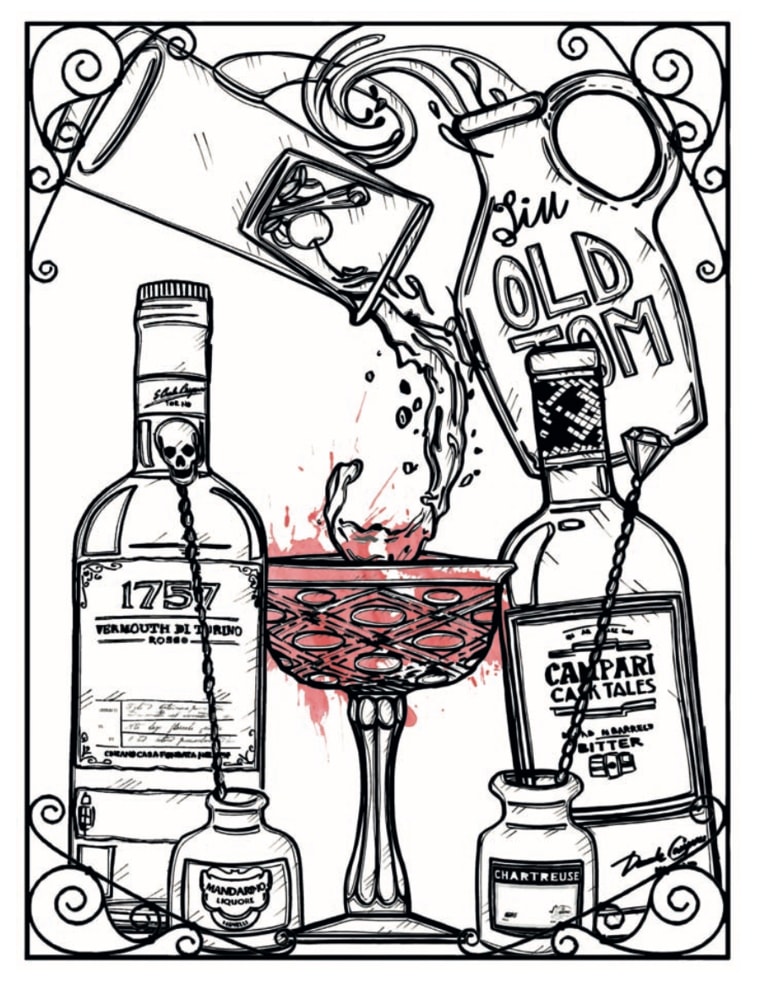 I also specifically wanted some topics to be dealt with by those who I believe are the number one in their field (I hate all-rounders …). That's why I went to find Gianni Zottola the greatest expert in TIKI; Luca Picchi the authority on Negroni, as Giovanni Ceccarelli the greatest expert of science in mixing.
Third and not in order of importance… well… I think my life partner did some wonderful illustrative work 🙂
SH: Would you consider gin is the new whisky?
SA: In my humble opinion I would say NO. And the reasons are different. First of all the substantial difference of the distillate itself. This leads it in most cases to a smooth consumption and then also in mixing. On the other hand, the opposite with regard to the world of gin. Here the smooth tasting represents an almost non-existent percentage.
Consumption system aside, the world of whiskey has on its side a knowledge of contents carried out since the 1950s, I would say almost unattainable.
Think about the work the individual distilleries have done day by day to get the message across the locations. The waters used, the stills, their history, the wood of the barrels and much more. Gin, from a commercial point of view, and I emphasize this, has always been mistreated. And also considered by only a few very large companies. Today this detail has finally changed. Today we finally talk about contents in the world of gin and this becomes an added value compared to what was said before.
But what if you ask me right now what does gin have more than whiskey? Well I would immediately reply that gin has the wonderful as well as unlimited possibility of being a single label by label. That is to be linked to the territory, to be customized in a nutshell. It can be easily customized, being able to realize an economic return immediately.
SH: What's your favorite gin-based cocktail?
SA: Very delicate question (laughs). I love most of the gin-based cocktails, mind you. But if I had to break some spears then I would risk a wonderful Gin Basil Smash. A very classic Gimlet. An amazing Last Word and my Dirty Martini cannot be missed (he smiles).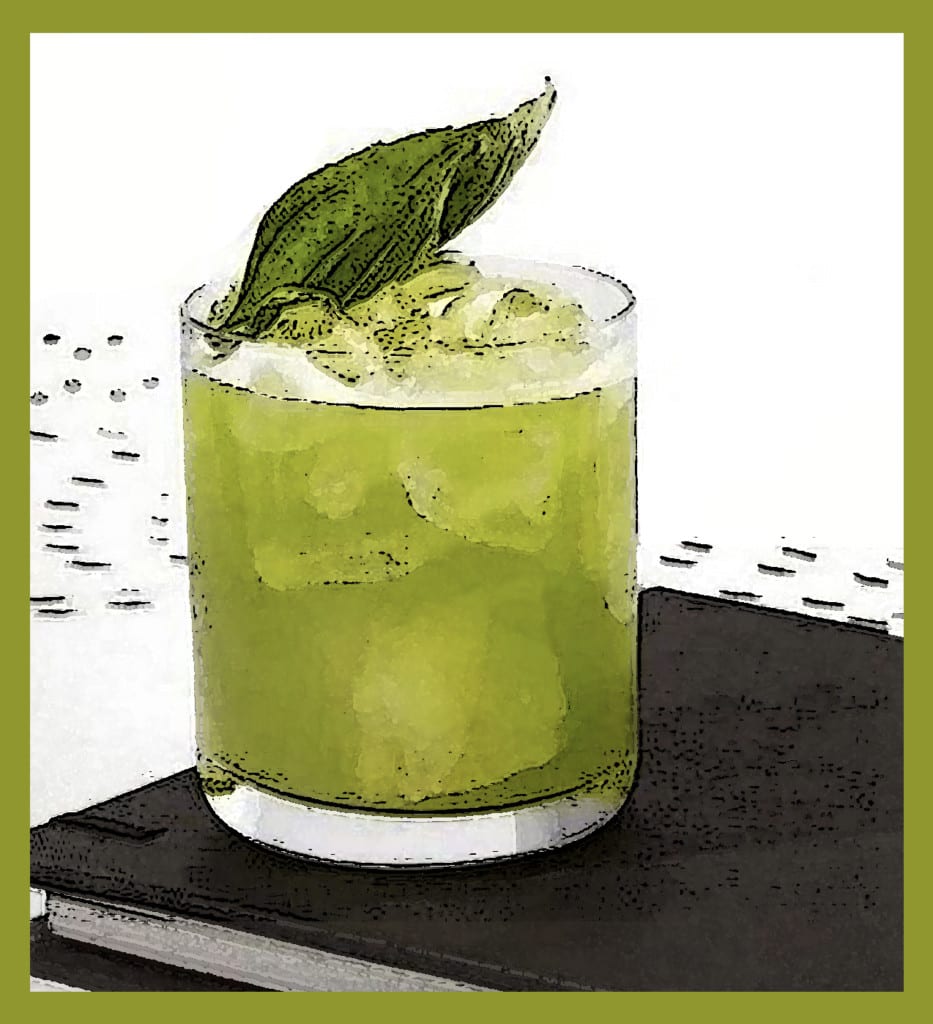 Ilustration: polpo-agency.com
SH: The best advice you could give to someone who's entering the gin world?
SA: The world of gin is in continuous and tireless evolution and this is a wonderful aspect to say the least. I suggest to the « gin-ROOKIE » to drink what he loves without being influenced by fashions or influencers. To rely on his trusted professional not being afraid to communicate his tastes to him. Do not forget, however, that « taste » is « evolution » and to evolve you need to be ready to taste new « experiences » and such. An excellent gin and tonic is an essential element for your « comfort zone ».
A gin cocktail by Samuele Ambrosi
Glamour Gardening
For this drink I decided to bring one of the iconic drinks such as the basil smash gin ideal for O'ndina Gin, imagining the bartender in his garden intent on selecting his raw materials … all in a glamorous style!
Ingredients
4 cl. O'ndina GIN
2,5 cl. Rocket cordial
1,5 cl. Sherry fino
Generous drops of benedictine liqueur
Method: Built
Glassware: Large highball
Ice type: Crushed
Garnish: basil powder brushed, crunchy basil
You can follow Samuele Ambrosi, mixologist, gin lover, connoisseur and book author on Instagram and stay updated about his book release and cocktail making: @samuele_ambrosi.
Don't drink and drive. Enjoy responsibly.
Rejoignez la Communauté SH sur Reddit
Spirits Hunters est une communauté dédiée aux spiritueux et au monde de la mixologie. N'hésitez pas à parler du monde de la mixologie et du métier du bartender ici !
Join