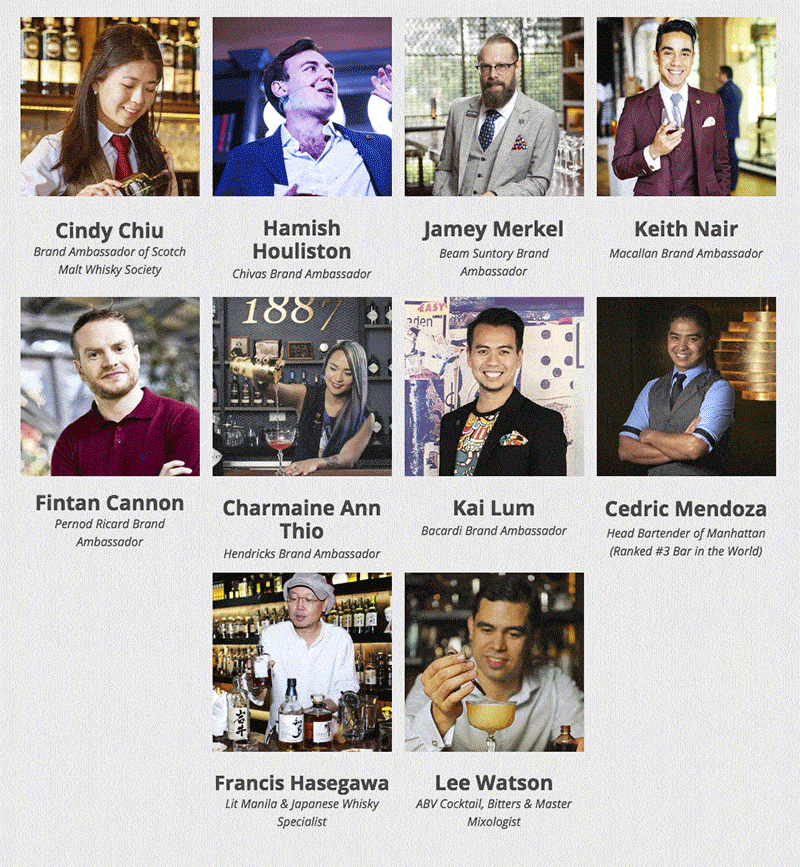 Philippines: ouverture du Whisky Live Manille du 9 au 10 novembre
Le whisky Live Manille ouvrira ses portes du 9 au 10 novembre dans le prestigieux hôtel Shangri-La, situé dans le quartier « Fort Bonifacio ». Pour cette troisième édition, dix nouvelles marques de whisky seront mises à l'honneur (Victor's, Douglas Laing et Scotch Malt Whisky Society entre autres), sur les 100 dispatchées entre les 43 stands présents.  « Cette année, nous attendons environ 3 000 visiteurs, soit 1 500 billets par jour », a déclaré Johnssen Li, organisateur du festival.
De nombreux interveants seront présents: Ian Chang (Kavalan Master Blender), Giancarlo Bianchi (Technical director of Penderyn Distillery), Jonathan Scott (Director of Glengoyne Distillery), Murphy Chang (Keeper of the Quaich, & Glenmorangie BA), ​Paul Wang ​(« Keeper of the Quaich » and Douglas Laing Global BA), Stephan Berg (Owner and Creator of Bitter Truth), Iain T. Forteath ​(Angus Dundee Distillers PLC Global Brand Ambassadors), Ervin Trykowski (​​Singleton Global Brand Ambassador), ​Frasier Campbell (​Dewars Global Brand Ambassador), Kevin Liu (​​Raasay Distillery Global Brand Ambassador), Neil Strachan (Balvenie Regional Brand Ambassador), Cindy Chiu ​(Brand Ambassador of Scotch Malt Whisky Society), Hamish Houliston (Chivas Brand Ambassador), Jamey Merkel
(Beam Suntory Brand Ambassador), Keith Nair (Macallan Brand Ambassador), Fintan Cannon (Pernod Ricard Brand Ambassador), Charmaine Ann Thio
(Hendricks Brand Ambassador), Kai Lum (Bacardi Brand Ambassador), Cedric Mendoza (Head Bartender of Manhattan – Ranked #3 Bar in the World), Francis Hasegawa (​Lit Manila & Japanese Whisky Specialist) et Lee Watson ​(ABV Cocktail, Bitters & Master Mixologist).
Le Whisky Live Manille accueillera cette année, en plus de ses master-classes, un concours de cocktails en direct. Des étudiants de six écoles seront choisis pour présenter chacun leur boisson favorite face à un jury de bartenders et de propriétaires de bars locaux.
Si vous avez l'opportunité de participer au show, voici le déroulé de l'événement. Chaque invité reçoit des jetons, qui peuvent être échangés contre des échantillons de whisky dans les stands. Sachant que chaque kiosque peut offrir jusqu'à cinq flasques maximum.
Malheureusement,  le Whisky Live Manille affiche déjà presque complet mais il reste encore 400 places disponibles, sur le 3000 mises en vente. Avec un peu de chance, vous pouvez tenter de les prendre sur le site du festival.
Ne buvez pas au volant. Consommez avec modération.
Rejoignez la Communauté SH sur Reddit
Spirits Hunters est une communauté dédiée aux spiritueux et au monde de la mixologie. N'hésitez pas à parler du monde de la mixologie et du métier du bartender ici !
Join