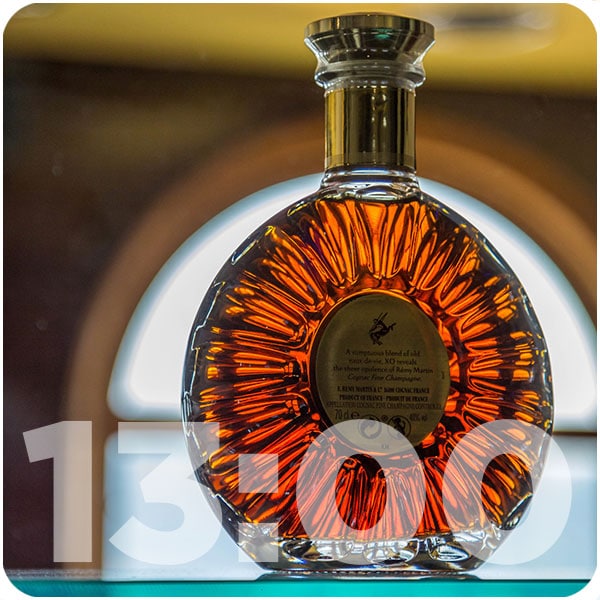 211 million bottles of cognac exported from France in the 2018-2019 period
An exceptional period. The 2018-2019 cognac campaign reached an all-time-high record.
Success is not letting go of the hand of cognac producers in France. The French spirit exported 211 million bottles between 2018 and 2019, the equivalent of 3.4 billion euros.
It has been five consecutive campaigns full of success. The 2018-2019 period holds the fifth campaign, the most successful to time, boosted by both American and Chinese markets. To support this growth, the sector is pursuing the controlled expansion of its vineyard by 10,000 hectares over three years.
The figures published on 19 August by the Cognac Interprofessional Association (BNIC) further illustrate the importance that this alcohol has taken on in the national accounts. Cognac contributes significantly to the trade surplus of French Wines and Spirits (V&S). By representing nearly a quarter of the total value of French V&S exports, it is at the top of the major appellations.
Cognac in Numbers
Currently there are 76.000 hectares of vines
The sector obtained authorization to plant +3,500 hectares of Additional Vines
The goal is to reach 10.000 Hectares in three years from now
97.7 million bottles shipped during the campaign (+8.8% in volume and +17.6% in value)
Shipments to the Far East equal 60 million bottles, (28% of exports)
The US remains the first market with 44% of the bottles of the last campaign
More than 39.4 million bottles exported reached Europe
France is the 5th cognac market
South Africa, Nigeria and the Caribbean (high-potential areas) represent 7 million bottles
60.000 persons make a living out of cognac, from which:

4,263 are winegrowers
238 are marketers
117 professional bottlers
The French spirit gaining popularity from pop culture
According to specialists, cognac gained popularity during the 2000 decade thanks to rappers from the United States. This popuarity brought a 30% sales jump from artists like P.Diddy and Busta Rhymes with hits like « Pass the Courvoisier ». Patrick Raguenaud, president of the BNIC adds that « Asian and Latin American communities are also great amateurs« .
Don't stay behind and have a taste of any incredible cognac:
Don't drink and drive. Enjoy responsibly.
Rejoignez la Communauté SH sur Reddit
Spirits Hunters est une communauté dédiée aux spiritueux et au monde de la mixologie. N'hésitez pas à parler du monde de la mixologie et du métier du bartender ici !
Join