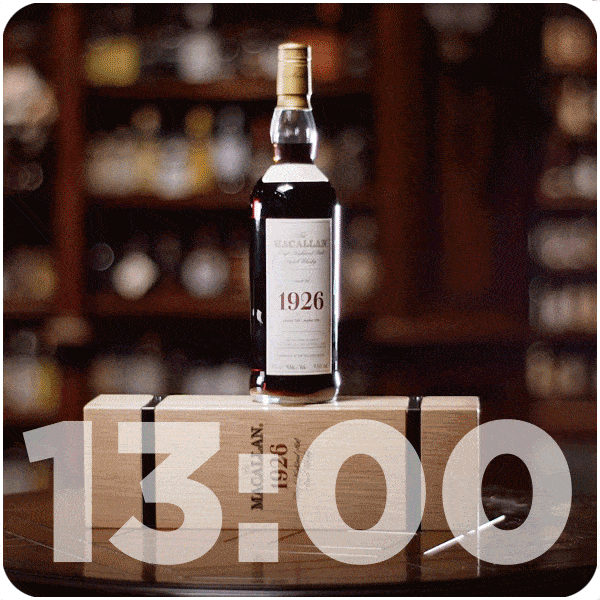 Comenzó la subasta de whisky más costosa de la historia
Una de las subastas de whisky más costosas y más raras del mundo comenzó el viernes 7 de febrero. Tal como lo anunciamos en diciembre. Sigue la actualización de esta noticia.
La subasta en línea de una colección privada pertenece al fallecido magnate estadounidense Richard Gooding, un antiguo embotellador de PepsiCo. El magnate construyó esta colección gracias a sus viajes a Escocia, en los que adquiría whisky en subastas y destilerías.
Whisky Auctioneer, la subasta en línea, describió la colección como « The Perfect Collection ». Construida por Gooding, contiene botellas de 100 años de edad, cuyo valor estimado supera el millón de libras.
Un total de 3900 botellas completan esta colección. Entre ellas, encontramos single malt Scotch whisky y serán vendidas en dos lotes. El primero 1949 botellas, subastado durante 10 días a partir del 7 de febrero incluye una botella Macallan Valerio Adami 1926 de 60 años y una botella Springbank 1919 de 50 años.
Por su parte, el segundo lote, será subastado entre el 10 y el 20 de abril, y ya más de mil personas de todo el mundo, han suscrito a la subasta en línea.
El fundador de Whisky Auctioneer, Iain McClune dijo en una declaración: « Es la diversidad dentro de esta Perfect Collection, lo que, tal vez, sea el aspecto más excitante. »
Algunas botellas de whisky de la subasta
Black Bowmore 1964, valor aproximado de 17,000 libras. La favorita de Gooding.
Fine and Rare Macallan 1926, valor aproximado de 1,2 millones de libras.
Springbank 1919 valorada entre 180,000 y 200,00 libras.
Glenfiddich raro valorado en unas 60,000 libras.
La primera parte de la subasta aún sigue en vivo y puedes participar.
No conduzca bajo los efectos del alcohol. Consuma con moderación.
Rejoignez la Communauté SH sur Reddit
Spirits Hunters est une communauté dédiée aux spiritueux et au monde de la mixologie. N'hésitez pas à parler du monde de la mixologie et du métier du bartender ici !
Join