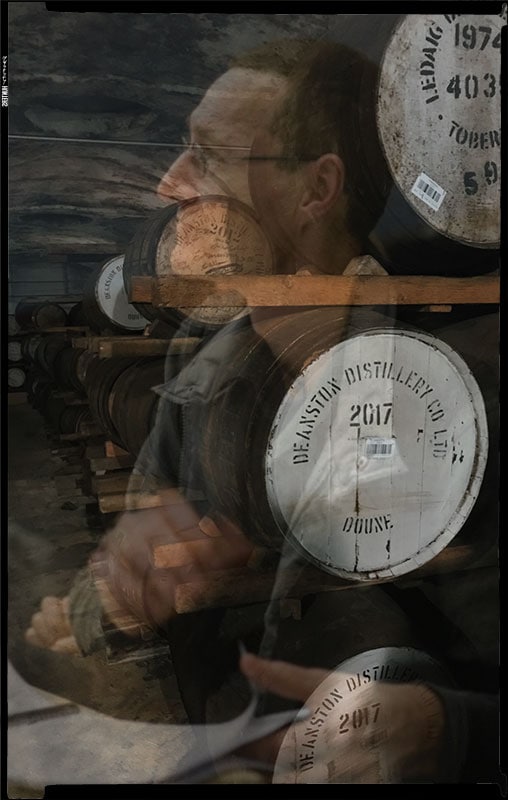 Conmemorando un apasionado del whisky escocés
Conmemoran a Luc Brewaeys, gran apasionado del whisky. Tras el fallecimiento del compositor flamenco de música clásica deSingel junto a la Orquesta Sinfónica de Antwerp, I SOLISTI, y HERMESensemble crean un evento para conmemorar la pasión del compositor por la bebida escocesa.
Brewaeys' "whisky Works" es una semana concentrada de conciertos, y además, de exposiciones temporales sobre la vida y los trabajos de Brewaeys. El compositor nombró muchas de sus obras tras nombres de grandes destilerías, whiskies emblemáticos y otras referencias al mundo del scotch whisky.
Los distintos conjuntos y orquestas de Amberes participarán a la interpretación de sus composiciones en una serie de eventos a partir del 17 de noviembre.
Programa:
Domingo 17 de noviembre, 2:00pm. Talisker. Los solistas de la Orquesta Sinfónica de Amberes. HERMESensemble y I SOLIST, con el conjunto de clarinete y percusión del Conservatorio Real de Amberes.
Domingo 17 de noviembre 3:15pm. Laphroaig (+Debussy & Van Parys), Orquesta Sinfónica de Amberes, dirigida por Etienne Siebens y Filip Rathé.
Martes 19 de noviembre, 8:00pm. Along the shores of Lorn. Estudiantes de música de cámara y de la Orquesta Sinfónica del Conservatorio Real de Amberes, Conservatoire & Desguin Kwartet, dirigido por Karel Deseure.
Viernes 22 de noviembre, 8:00pm. Black Rock Unfoldin, Knockando, OBAN, Bowmore String Quartet Nº2, Cardhu y Whisky on Stage. Por ChampdAction, HERMESensemble y I SOLISTI, dirigido por Ed Spanjaard.
Del 6 de noviembre al 4 de diciembre: Exposición Nobody is Perfect! (Luc Brewaeys Sixty) –deSingle pasillo de entrada.
Para obtener boletos:
Don't drink and drive. Enjoy responsibly.
Rejoignez la Communauté SH sur Reddit
Spirits Hunters est une communauté dédiée aux spiritueux et au monde de la mixologie. N'hésitez pas à parler du monde de la mixologie et du métier du bartender ici !
Join