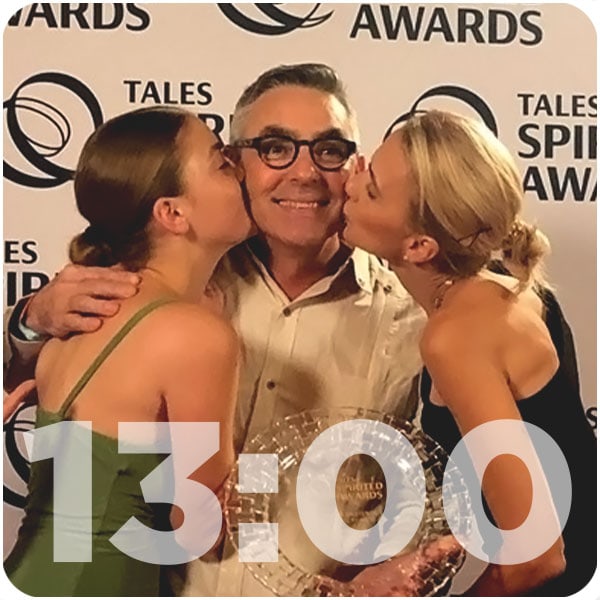 Julio Cabrera del Cafe La Trova bartender del año
El bartender Julio Cabrera recibió el premio al Bartender del Año en la reciente ceremonia de premios Spirited Awards, en el marco de Tales of The Cocktail.
Por primera vez, un bartender local de Miami es nombrado Bartender del Año, a pesar de numerosas nominaciones a bares de la comunidad. El socio de Julio La Trova, David Martinez, explica que « Es un momento increíble para la comunidad entera de Miami« .
Cabrera ha trabajado eomo bartender en Cafe La Trova y su trabajo ha sido determinante para el lugar. Su papel como bartender se ha enfocado en aportar precisión y estilo a la carrera.
Cafe La Trova se encuentra en Little Havana (Pequeña Habana) y Julio Cabrera junto a la reconocida chef Michelle Bernstein han traído a la vida este lugar dónde cobra vida una atmósfera retro cuabana. Cócteles artesanales, comida típica cubana, con un toque de cultura Miami-Cubana. Además, música en vivo para entrar más en ambiente.
Cafe La Trova 971 SW 8th Street, Miami, 33130
Más información : https://www.cafelatrova.com/
No conduzca bajo los efectos del alcohol. Consuma con moderación.
Rejoignez la Communauté SH sur Reddit
Spirits Hunters est une communauté dédiée aux spiritueux et au monde de la mixologie. N'hésitez pas à parler du monde de la mixologie et du métier du bartender ici !
Join