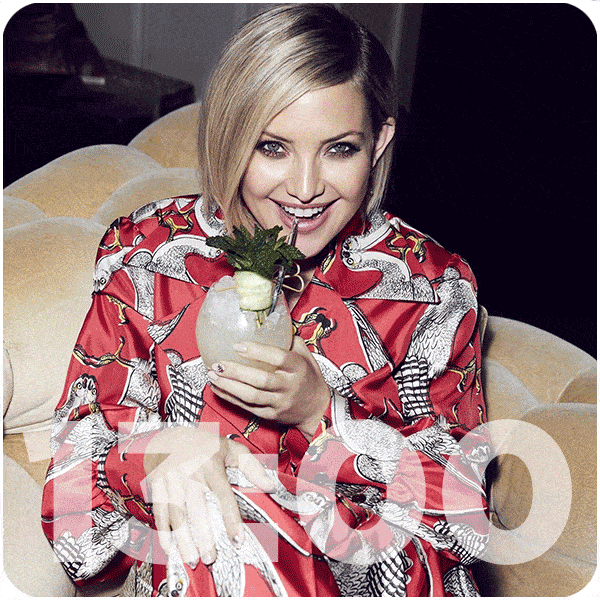 La actriz Kate Hudson estrena una marca de vodka
Los artistas están muy implicados en el mundo de los espirituosos, y es el turno de Kate Hudson de lanzar un vodka. Investigamos un poco más a través de AFP.
La actriz estadounidense es la próxima estrella después de Sarah Jessica Parker (vino), Drew Barrymore (vino), Ryan Reynolds (ginebra) y Drake (champagne). Otros actores como The Rock y George Clooney producen tequila.
El vodka, King St. Vodka, toma su nombre en honor a la antigua casa de la actriz en Nueva York. Aquí la actriz solía hacer fiestas de cenas y cócteles.
Este vodka es elaborado en Santa Barbara y el espirituoso es destilado siete veces. Además de ser libre de gluten, usa agua alcalina. Por ello, el vodka es límpido, de sabor suave con un toque de gusto de vainilla.
Para Hudson, la industria de los espirituosos es fascinante, comenta. « Amo los Dirty Vodka Martinis ». « Mi lado creativo pensó que sería un reto divertido desarrollar un vodka para mi paladar, y con un hermoso empaque que amaría tener en mi bar para compartir con mis amigos. La persona de negocios en mí está esperando el reto de construir una marca en una industria completamente nueva« .
Ya conocemos a otros actores que se han unido a la aventura de producir espirituosos, además de los mencionados anteriormente. Pero esto será un reto para Hudson, por competir con las maracs de vodka de Channing Tatum « Born and Bred ».
King St. Vodka está disponible al detal al precio de 24.99$
No conduzca bajo los efectos del alcohol. Consuma con moderación.
Rejoignez la Communauté SH sur Reddit
Spirits Hunters est une communauté dédiée aux spiritueux et au monde de la mixologie. N'hésitez pas à parler du monde de la mixologie et du métier du bartender ici !
Join