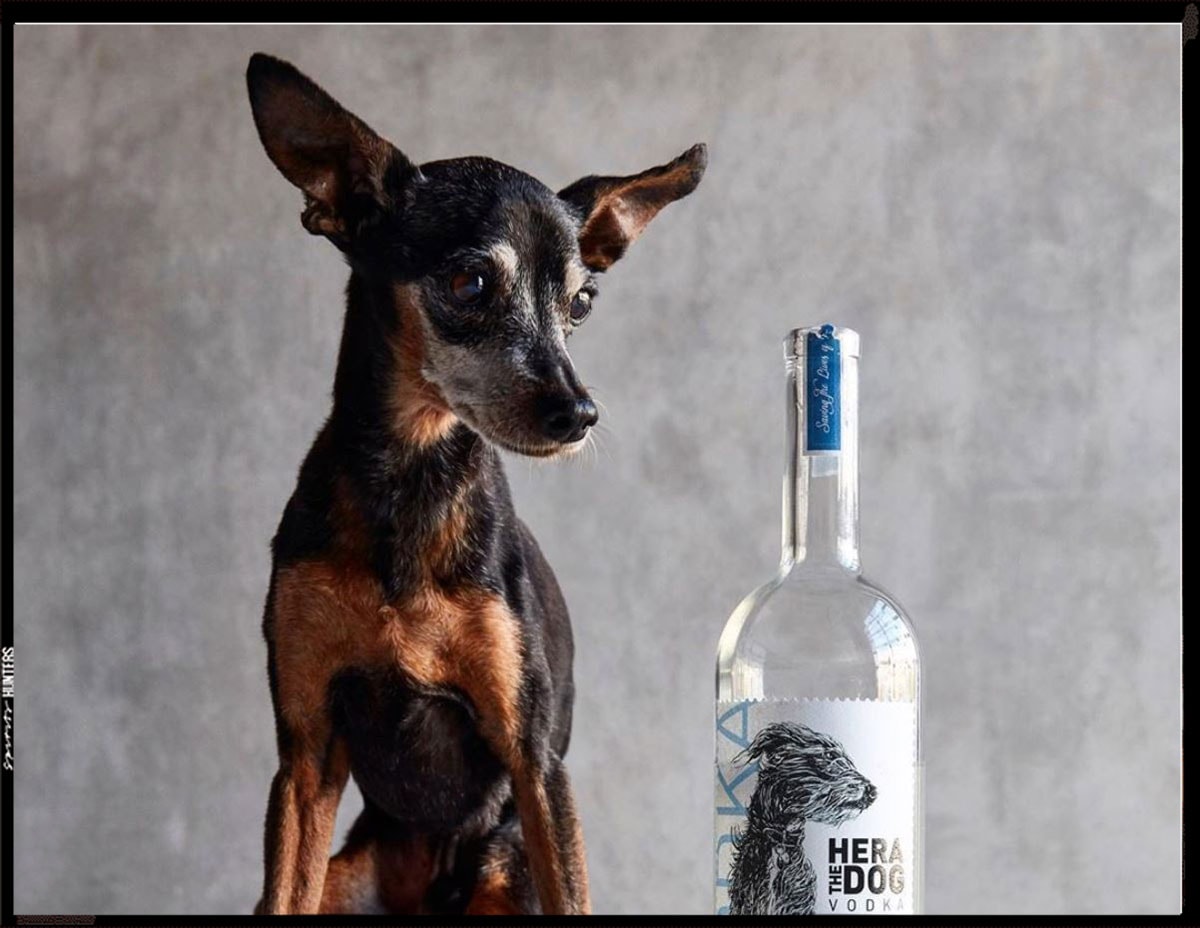 Si bebes este vodka, colaborarás con animales en necesidad
¿Quieres ayudar a los animalitos en necesidad? Si degustas el vodka Hera The Dog, estarás colaborando con la vida salvaje, animales de compañía o de granja.
Hera The Dog es un vodka premiado que además de ser excelente participa activamente ayudando animales en necesidad. Si degustas un vaso de Hera, 50 % de los beneficios por venta estarán destinados a estos animales. Todo depende de la comunidad en que te encuentres. Es decir, si compras una botella de Hera en Santa Monica, California, los beneficios irán a la comunidad de animales de esta localidad.
Un vodka orgánico creado por protectores de animales
Este vodka es 100% orgánico producido en una destilería familiar, sin OGM u otros aditivos. Su propósito, más allá de crear un vodka delicioso, es proteger a los animales recaudando fondos gracias al saber hacer de esta familia. Sus creadores son propietarios de un refugio de animales en Los Angeles llamado, A Dog's Life Rescue.
Cabe destacar que existe desde hace 13 años. Aunque el proyecto que dio vida definitiva a Hera The Dog, fue Animal Spirit. Esta organización enfocada en reacaudar fondos para para grupos y programas de rescate, comenzó su aventura con su primer producto: Hera.
¿Cómo colaborar con el vodka Hera The Dog?
¿Quieres colaborar con esta hermosa acción? Puedes comprar una botella de Hera The Dog y salvar a uno y más animalitos, siguiendo el enlace de compra :
No conduzca bajo los efectos del alcohol. Consuma con moderación.
Rejoignez la Communauté SH sur Reddit
Spirits Hunters est une communauté dédiée aux spiritueux et au monde de la mixologie. N'hésitez pas à parler du monde de la mixologie et du métier du bartender ici !
Join