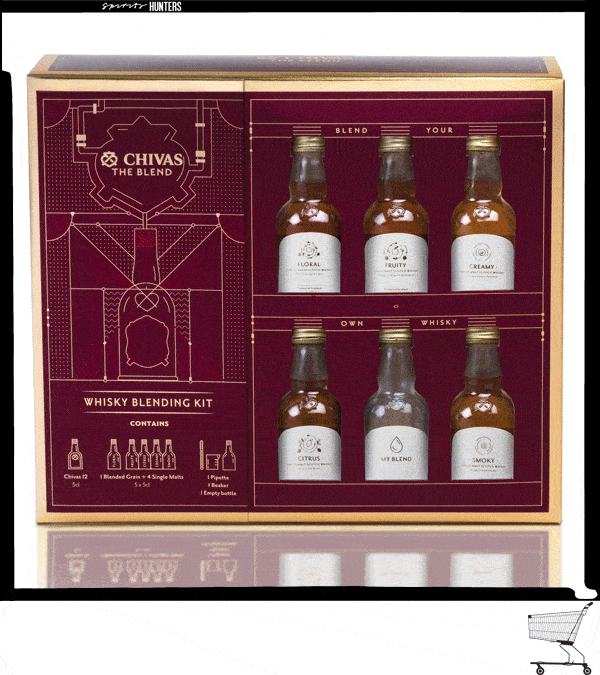 Подготовьте дома фирменную смесь виски
Chivas brings to market this whisky kit with tools included that will allow you to prepare your own whisky blend at home.
With the philosophy that « blended is better », Chivas has embarked on the creation of this whisky blending kit for fans of the spirit. Experimenting with the best malt and grain whiskies in the kit will allow you to create your own blend, create something extraordinary.
The Chivas The Blend kit contains four single malt whiskies and one grain blend whisky. Each represents the five characteristic flavours (floral, fruity, citrus, creamy and smoky); a pipette, a beaker for your experiments and an empty bottle to bottle your blended whisky. It also includes a bottle of Chivas Regal 12 of 5 cl.
You will be able to find the balance thanks to your experiments until you create your own perfect blended whisky. Chivas The Blend is priced at $55 and is available exclusively from Drinks and Co.
To get it:
Don't drink and drive. Enjoy responsibly.
Rejoignez la Communauté SH sur Reddit
Spirits Hunters est une communauté dédiée aux spiritueux et au monde de la mixologie. N'hésitez pas à parler du monde de la mixologie et du métier du bartender ici !
Join