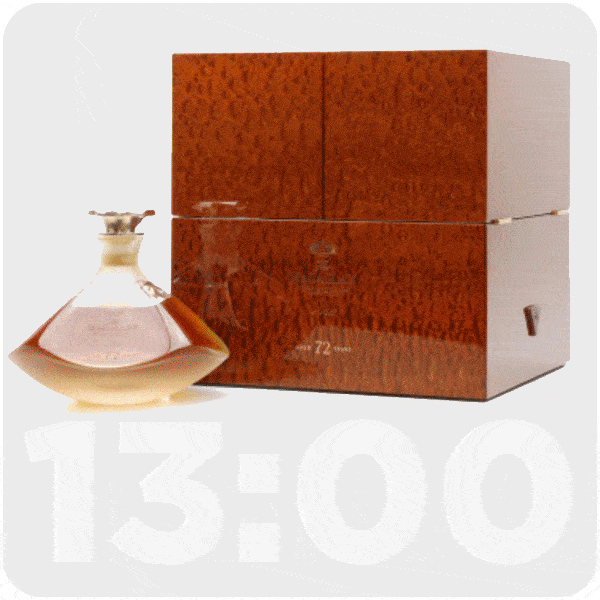 Subastan gran colección de 1150 botellas whisky incluyendo una Macallan
La extensa colección de whisky incluye un Macallan 72 años Single Malt embotellado en un decantador en cristal Lalique.
Iniciada en vivo el 12 de julio, la subasta continua hasta este domingo 21 de julio subastando una total de 1150 botellas de whisky. Entre ellas, se encuentra una botella de Macallan muy rara, « The New Range Rover ». Esta última, fue lanzada a mediados de los años 1990 para celebrar la salida de la camioneta Range Rover P38. De hecho, la muy cazada botella contiene una etiqueta que menciona « The New Range Rover ».
Los fanáticos de Macallan estarán más que encantados. La subasta contiene más botellas de la destilería escocesa. Por otra parte, el whisky de 52 años Macallan embotellado en un decantador Caithness Glass Millenium. De hecho, pasado mes, este whisky rompió un record en JustWhisky al venderse por 58 000 £.
Un negocio que no cesa de crecer
La compra y venta del whisky es un fenómeno que continúa aumentando en valor. La inversión en la categoría de whisky ha aumentado un 600% en la última década (Frank Knight). El whisky raro aumentó un 35% interanual en el primer trimestre de 2019. En 2018, sin embargo, el aumento fue más significativo, con un aumento del 40% en valor de casi el 600% durante la última década.
Las botellas de Macallan rompen el record de las botellas más costosas. De hecho, Sotheby's Live estableció un nuevo récord mundial de subastas para cualquier bebida espirituosa que se venda en Norteamérica: El whisky Macallan 1926 60 YO Sir Peter Blake Label alcanzó los 843.200 dólares en Nueva York.
Pero para JustWhisky estas ventas representan ser el número uno en las subtas de whisky. « Estamos encantados de ser reconocidos por nuestros vendedores como la subasta número uno para Macallan y estamos deseando ver las ofertas que llegan » declara Graham Crane, director.
Para más información sobre la subasta, visita la web de
No conduzca bajo los efectos del alcohol. Consuma con moderación.
Rejoignez la Communauté SH sur Reddit
Spirits Hunters est une communauté dédiée aux spiritueux et au monde de la mixologie. N'hésitez pas à parler du monde de la mixologie et du métier du bartender ici !
Join